3D model of our Milky Way galaxy mapped like never before
Our Milky Way galaxy has been mapped like never before in a new 3D model that gives us a better understanding of our galaxy.

Published Fri, Aug 2 2019 4:00 AM CDT
|
Updated Tue, Nov 3 2020 11:47 AM CST
Researchers have announced that they have formed a brand new 3D model of our Milky Way galaxy, giving us a much better understanding of the surrounding stars.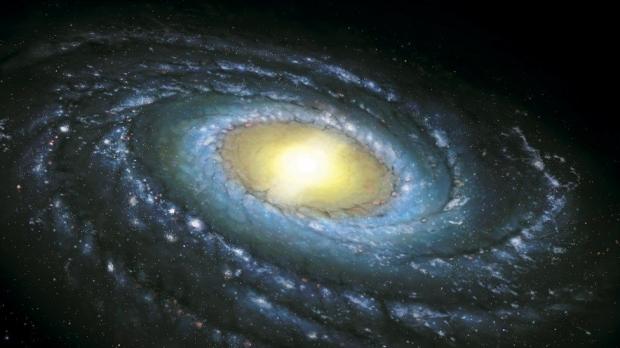 Researchers Dorota M. Skowron, Jan Skowron, Przemek Mroz and more published an article in the American Association for the Advancement of Science, revealing a new large-scale model of our Milky Way galaxy and the thousands of Cepheid stars. Cepheid stars are a type of star that pulsates radially and are found scattered across galaxies.
The new scale that has been devised by the researchers enables us to gain a better understanding of the S-like structure inside the Milky Way's warped stellar disc. Co-author, Przemek Mroz said "Our map shows the Milky Way disk is not flat. It is warped and twisted. This is the first time we can use individual objects to show this in three dimensions." Traditional maps of the Milky Way are built upon indirect measurements to celestial landmarks and interference's of other galaxies in the universe.
Dorota Skowron and fellow colleagues have charted this new map with the distance of more than 2,400 Cepheid stars throughout the Milky Way. These Cepheid stars were identified by the Optical Gravitational Lensing Experiment (OGLE), and by determining the 3D coordinates of each distant pulsing star relative to our Sun, Skowron et al has built a large-scale 3D model of the Milky Way. This new map will bring a further understanding to the shape of the Milky Way.
Related Tags