Game of Thrones prequel shows 100 petty kingdoms in Westeros
A recent report has suggested that the Game of Thrones prequel TV show will focus on Westeros when it was 100 kingdoms.
Published Jul 10, 2019 4:00 AM CDT
|
Updated Tue, Nov 3 2020 11:48 AM CST
1 minute & 29 seconds read time
A recent interview with Game of Thrones writer George R.R Martin has revealed some details about the coming Game of Thrones prequel TV show that is currently in the works.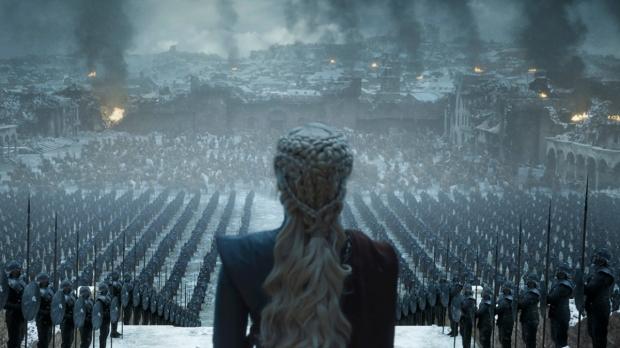 According to the interview with Martin which was conducted by Entertainment Weekly, the prequel TV show will be shining a light on the land of Westeros before the seven kingdoms were formed. Martin touches on the subject, saying "But if you go back further then there are nine kingdoms, and 12 kingdoms, and eventually you get back to where there are a hundred kingdoms--petty kingdoms--and that's the era we're talking about here."
As the prequel show predates the events that we saw in the Game of Thrones by thousands of years, this means that the Lannisters and Targaryens houses haven't even been formed yet. As well as dragons haven't come into existence, which raises the question 'what will we see?'. Martin says that "Obviously the White Walkers are here--or as they're called in my books, The Others--and that will be an aspect of it. There are things like direwolves and mammoths."
Martin also says that Casterly Rock is occupied by a different family; "It's actually occupied by the Casterlys--for whom it's still named after in the time of Game of Thrones." More importantly though, Martin does confirm that "The Starks will definitely be there" due to their family lineage being tied to that of The First Men.
Martin also says that he is advocating for the show to be called The Long Night. He also says that to avoid confusion from Game of Thrones' eighth season episode with the same title, he would be willing to call it The Longest Night. "I heard a suggestion that it could be called The Longest Night, which is a variant I wouldn't mind. That would be pretty good."
Related Tags