Sakurai sparked the idea of Smash Bros. Ultimate's mural art
That epic piece of art for Super Smash Bros. Ultimate was thought up by none other than Sakurai himself.

Published Thu, Jul 4 2019 2:00 AM CDT
|
Updated Tue, Nov 3 2020 11:48 AM CST
Whether you are a Super Smash Bros. Ultimate player or not, there is a high chance you would recognize the character mural that has been used as promotional material. Who was the brain child behind the design?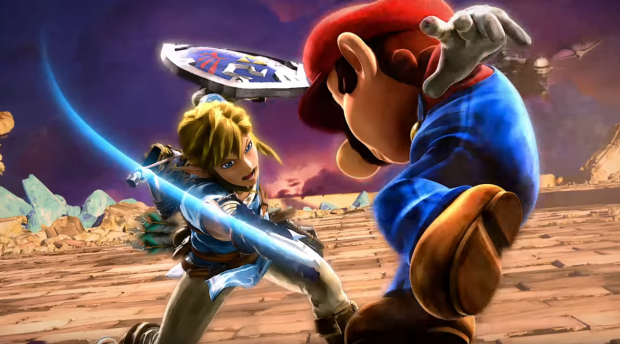 According to an interview with Nintendo Dream Web, who had the chance to sit down with Yusuke Nakono, the creator of the art piece, Masahiro Sakurai, the director of the game birthed the idea. Siliconera translated Nakono's notes and according to them "the idea came from Sakurai-san" and the mural was designed to show "how impactful" the newest instalment in the series was.
Nakono continued to dissect how he continued to piece together the art, saying "First, with the 66 Fighters revealed at E3, I considered 'what pose they would make' and 'how they would be placed' on the long canvas, by drawing rough linework and piecing it together like a puzzle. The Fighters in Smash Bros. are all main characters, so I didn't place them focused around the center, but averaged them out around the artwork. The theme was that no matter which part you cropped, there would be sights to behold."
The Super Smash Bros. Ultimate mural was so damn good that Nintendo even brought it to life in this awesome trailer, if you happened to miss it check it out here. Super Smash Bros. Ultimate is exclusively available on the Nintendo Switch now.
Related Tags