Cyberpunk 2077 rumored to require a minimum of 80GB of space
Rumors have suggested that CD Projekt RED's Cyberpunk 2077 will require 80GB of free hard drive space.

Published Fri, Jun 28 2019 3:00 AM CDT
|
Updated Tue, Nov 3 2020 11:48 AM CST
The release of CD Projekt RED's Cyberpunk 2077 is set for April next year, so until then gamers can enjoy some high capacity required games on their consoles/PC. But when Cyberpunk releases, some space might have to be made.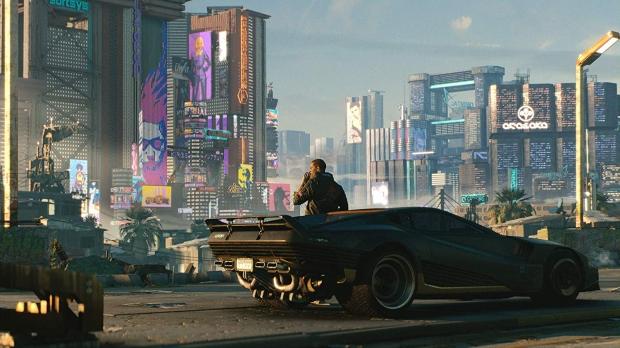 According to a listing on the European PlayStation Store, Cyberpunk 2077's install requirement will weigh in on the more hefty side of things. The European PlayStation Store has listed the title and the required minimum space to download it sits at 80GB. Before players jump up in their seats, keep in mind that this number could merely be a placeholder and not the final official size.
The reason for thinking this could be a placeholder is due to CD Projekt RED not being finished with development. Meaning the game could either increase in size or could possibly shrink. A good frame of reference is CD Projekt RED's 2015 title, The Witcher 3: Wild Hunt. That game comes in with a 50GB minimum space requirement and that world is massive in both size and diversity. Cyberpunk 2077 will be much bigger than The Witcher 3 so I'd expect we could probably see the minimum space requirement exceed that of 80GB and perhaps even push towards the 100GB mark.
Cyberpunk 2077 will release on the PS4, Xbox One and PC on April 16, 2020.
Related Tags