Apex Legends tease mother dragon & strange 'crypto laptop'
Apex Legends makes way for the mother dragon, oh and a crypto laptop.

Published Thu, Jun 27 2019 5:00 AM CDT
|
Updated Tue, Nov 3 2020 11:48 AM CST
We are on the precipice of Season 2 for Apex Legends and to build that hype we have new teasers to salivate over. Is it possible that a mother dragon exists?
Above we are looking at a post from the official Apex Legends Twitter account. The post features a gif video of a player flying down to what can be assumed is the map below, but he is accompanied by dragons (flyers) and what seems to be much larger mother dragon in the background.
In my first post about players finding the dragons, I speculated that Respawn could be creating a dragon looting area that would be guarded by a mother dragon. I also speculated that dragons will eventually fight players back, which would force players to choose between compromising their position on the map, or loosing potentially valuable loot.
To also accompany these teasers, reddit user FrozenFroh has found a crypto laptop in-game. It is believed that this is an early teaser for a new hero that will be announced in season 2. Speaking of season 2, Apex Legends will be holding a livestream to reveal details about season 2 here.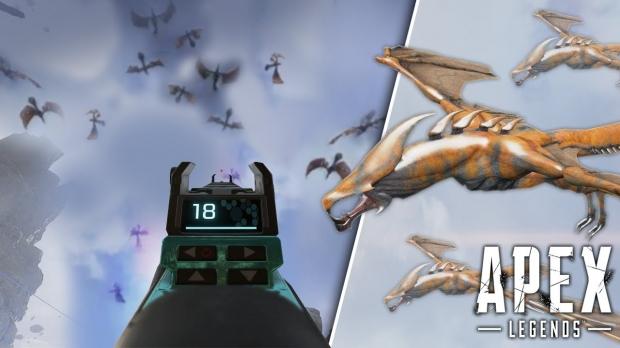 Related Tags