Nintendo chip surge doesn't point to new Switch hardware
Nintendo is buying lots of memory from chip-maker Macronix, but it doesn't mean a new Switch is on the way. Here's why.

Published Mon, Jun 24 2019 4:37 PM CDT
|
Updated Tue, Nov 3 2020 11:48 AM CST
Nintendo is stocking up on lots of memory from chip-maker Macronix, the Taipei Times reports, but this doesn't necessarily mean a new revised Switch is on the way.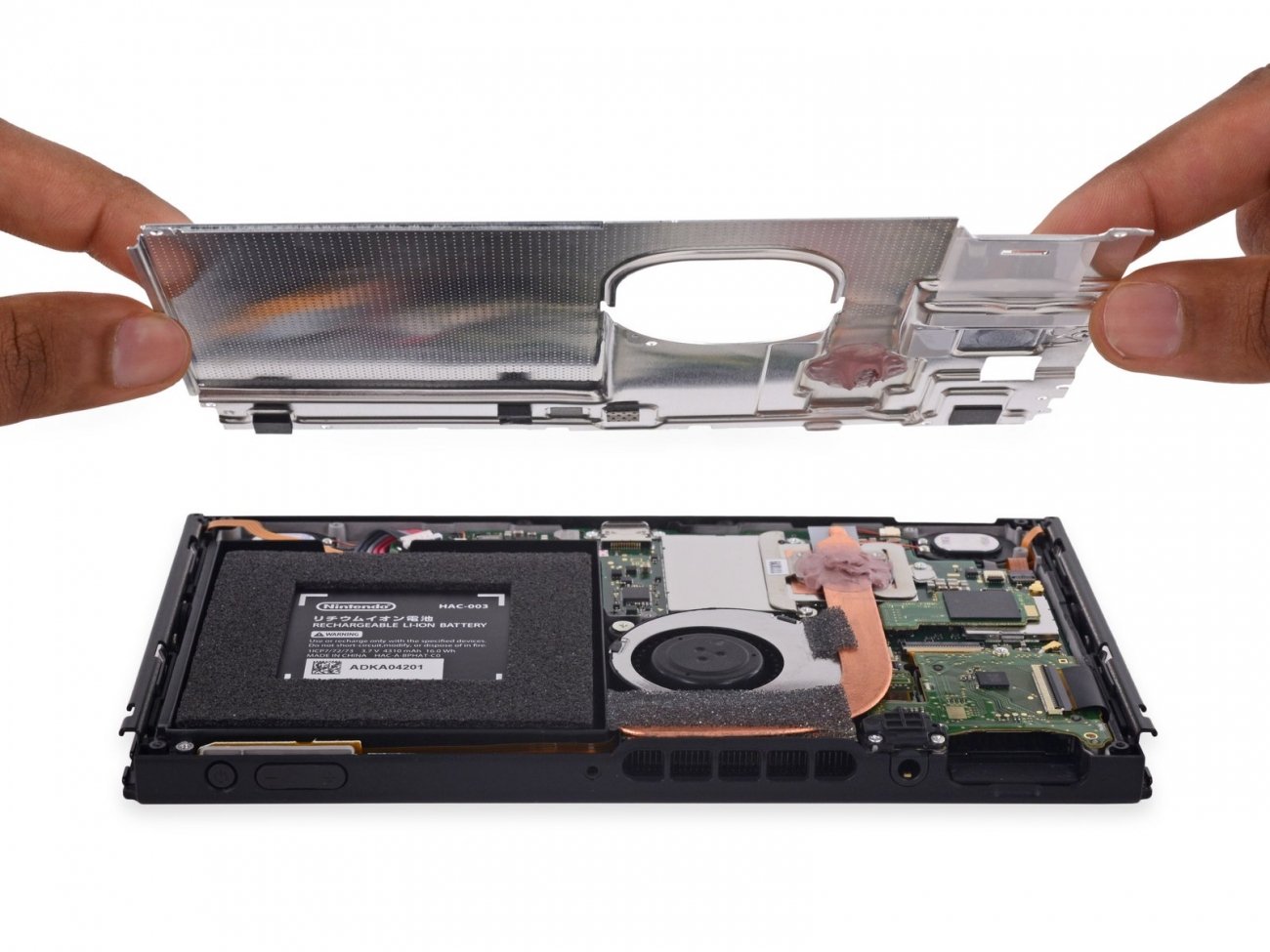 Taiwanese memory-maker Macronix, one of the leading suppliers of non-volatile memory on the market, just reported a strong surge in purchases from Nintendo, one of its best clients. Macronix noted this was "highly unusual," and that Nintendo's orders "has exceeded our expectations in the past two months. Demand is better than we thought." Speculation sees this move as Nintendo's preparation for a new Switch console revision, possibly a new model that uses the same Tegra chip as NVIDIA's new refreshed Shield set-top box, or even the rumored Switch Mini system. But how Nintendo uses Macronix chips gives context to the buy up.
Macronix chips aren't actually used in the handheld-console hybrid's main components. The Nintendo Switch currently only uses Macronix's CMOS flash memory in its JoyCon controllers and its dock stations, as per iFixit's teardowns. Macronix does indeed make LPDDR RAM chips that could theoretically be used in the Switch, but the device actually uses two of Samsung's K4F6E304HB-MGCH 2 GB LPDDR4 DRAM chips.
If anything, Nintendo's purchased chips would be used to make a ton of new JoyCons and docks.
It's possible Nintendo's move to buy up Macronix chips is simply part of its plans to circumvent the current U.S.-China trade war, which could impose tariffs on video game consoles made in China. Games-makers like Nintendo may be forced to hike console prices in the United States as a result.
The Wall Street Journal reports that Nintendo plans to move Switch production from China into other Southeast Asia regions in an effort to maintain current hardware prices and sales profitability.
Rather than using them for a new system, Nintendo could be stockpiling these components to ensure its new facilities have adequate supplies for accessories for years to come. It's possible Nintendo has cemented these new manufacturing facilities in big multi-year deals that could last well after the U.S.-China trade fiasco dies down.
Despite reports of the contrary, Nintendo President Shuntaro Furukawa says the company currently has no plans for a new Switch model.
"[20 million sales] is a number that is fairly large and achievable. We will keep the target. The main focus of sales now is Switch, and so far we have not thought about successor models and price cuts."
We recently predicted that Nintendo could go the opposite way with Switch upgrades; instead of releasing a new model, they could launch an add-on box to boost the system's power.
Related Tags