Microsoft to give early access with Xbox Game Pass Ultimate
Microsoft's latest trick to sell its new subscription? Early access of course.

Published Sun, Jun 9 2019 4:18 PM CDT
|
Updated Tue, Nov 3 2020 11:48 AM CST
E3 2019 - Microsoft borrows from EA by offering early access to service subscribers.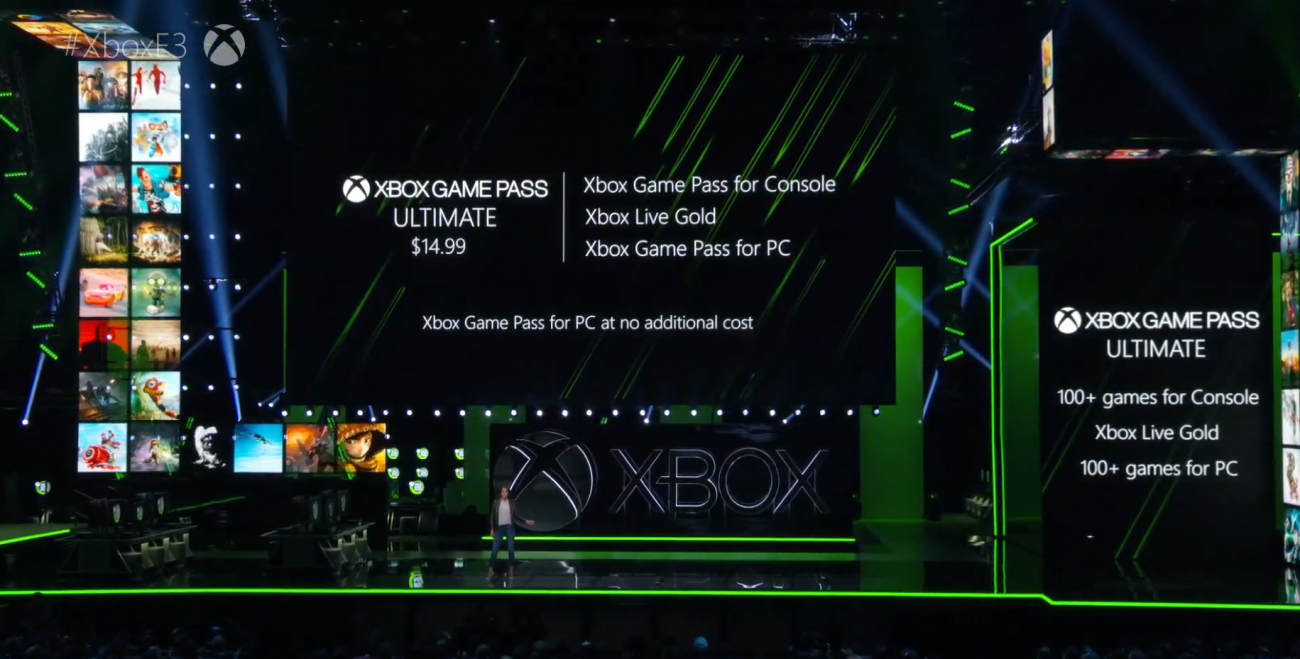 Today Microsoft announced Xbox Game Pass Ultimate, a new subscription that bundles two of its most popular services together. Ultimate costs $14.99 a month and gives you Game Pass on both consoles and PC, as well as Xbox LIVE for multiplayer. But the games-maker sweetens the pot with another extra deal: subscribers get exclusive early access to specific games.
Now that all of Microsoft's first-party games are coming to both PC and Game Pass at launch, the service is looking better than ever. There's a huge incentive to buy into the ecosystem right now. One monthly cost gets you access to 100+ games on two platforms. But charging up to the Ultimate subscription also gets you early access in games like Gears of War 5. The Coalition's Rod Ferguson confirmed Xbox Game Pass Ultimate subscribers get four days early access in Gears of War 5 when it ships in September.
"And if you want to play four days early, you can, in our Gears of War 5 Ultimate Edition or the newly announced Xbox Game Pass Ultimate membership," Ferguson said.
This won't be the last game that embraces this incentive.
This is just the beginning and we'll see a more fragmented incentivized pre-order culture folding directly into service adoption. I'm betting all of Microsoft's big first-party games will offer similar promos. It also helps Xbox Game Pass Ultimate is just $1 to start and Game Pass on PC is currently in open beta testing across all Windows 10 PCs.
Microsoft is set to completely dominate the digital games landscape with this approach and I predict many contenders will copy it--the same way platforms are starting to copy Game Pass.
Related Tags