Master Chief Collection coming to Game Pass on PC
The entire Halo: Master Chief Collection will be available on Game Pass when it launches in 2019.

Published Sun, Jun 9 2019 7:26 PM CDT
|
Updated Tue, Nov 3 2020 11:48 AM CST
E3 2019 - Master Chief Collection is coming to Steam, but it's also coming to Microsoft's wildly successful Xbox Game Pass service on PC.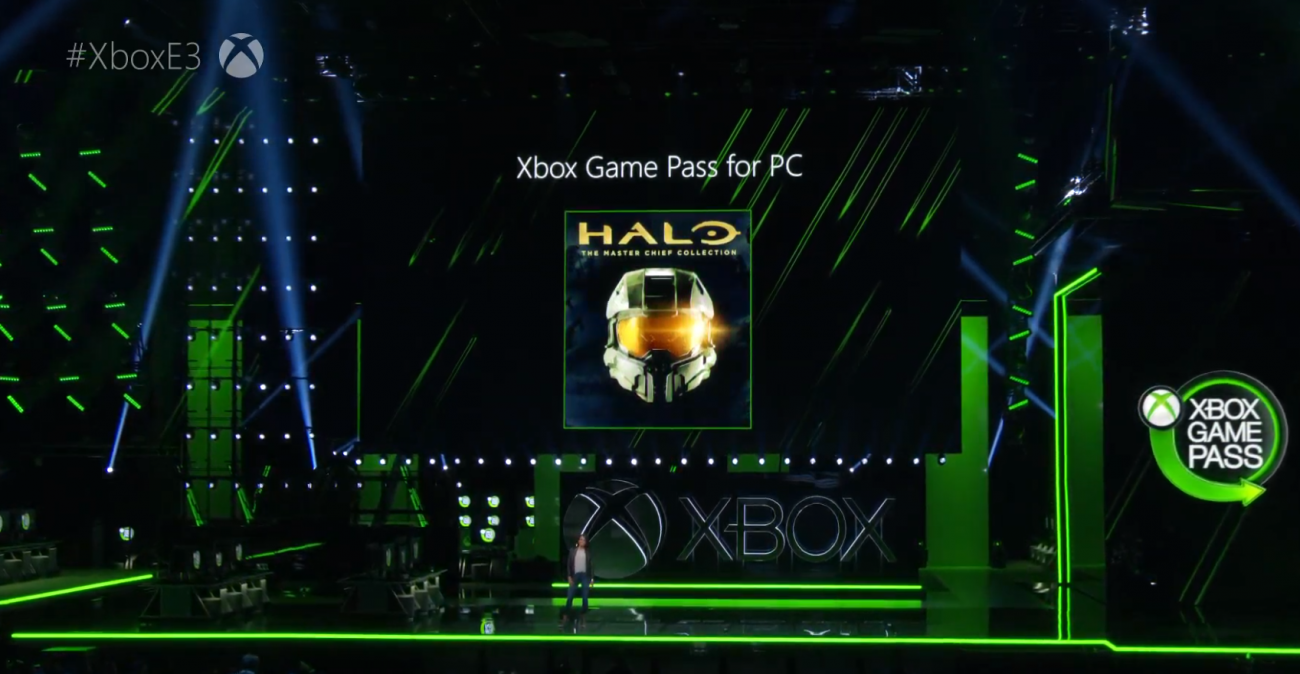 Today Microsoft fired off a volley of announcements that'll further its billion-dollar empire. With its strong new Game Pass approach, the company proved services are now synonymous with its games. Game Pass is not only coming to PC as a single subscription, but gamers can buy into the service on both PC and consoles in a new Xbox Game Pass Ultimate SKU for $14.99 a month. And starting today Game Pass is now in open beta on Windows 10 PCs.
One of the biggest subscription-selling games is yet to come, though, but it is indeed coming. Microsoft confirmed that the entire six-game Halo: Master Chief Collection will come to Game Pass on PC. "Our mission at Xbox is for you to be able to play any game, with anyone, anywhere, and we know for many of you that means PC. Last month we announced Xbox Game Pass for PC, and today that journey begins. We have curated over 100 games just for PC. And for the first time for PC, starting with Halo: Reach, the entire Master Chief Collection," said Sarah Bond, head of Xbox Partnerships.
Read Also: Halo: Infinite launches with next-gen Xbox in 2020
The Master Chief Collection was noticably absent at the show, however. There were no updates on development, demos, gameplay footage, or progress reports. I'm wondering if it'll still meet its projected 2019 launch.
343 Industries affirms that MCC on PC will feature high-level tuning and optimizations tailor-made for the platform. Gamers will enjoy 4K gaming, uncapped FPS, 21:9 resolution support, full mouse and keyboard optimization, tons of graphical tweaking options, and G-Sync/FreeSync support.
And of course, it'll be offered on Steam. The listing is currently up.
The PC port of the Master Chief Collection is slated to release sometime in 2019. No official release date was announced at the show.
Related Tags