Computex 2019 - A little bit of personal history... between 2002-2012 I worked at a small computer store in Adelaide, South Australia (#straya represent) where I used to sell a boat-load of Zalman coolers and at the time their awesome 7.1-channel gaming headset. But between then and now, the company hasn't been as well noticed but that doesn't mean they don't have awesome products for people to take notice of.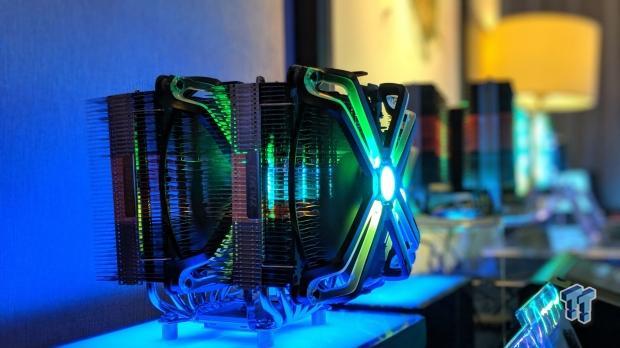 Fast forward to this year they reached out and wanted us to check them out at Computex 2019, so off I went and I wasn't disappointed. Let's start with the impressive CNPS20X which is the world's first four-dimensional corrugated cooling fin design CPU cooler.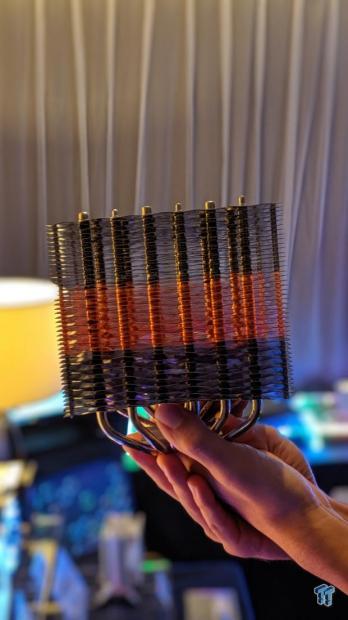 We're looking at some of the best air cooling on the market with its 140mm Spider fan rocking RGB lighting that syncs up to your motherboard for some great RGB lighting in your rig. There's an auto gear wrench method for super-easy installation, too. It weighs 1.3kg which is heavy, but this is for serious cooling, folks.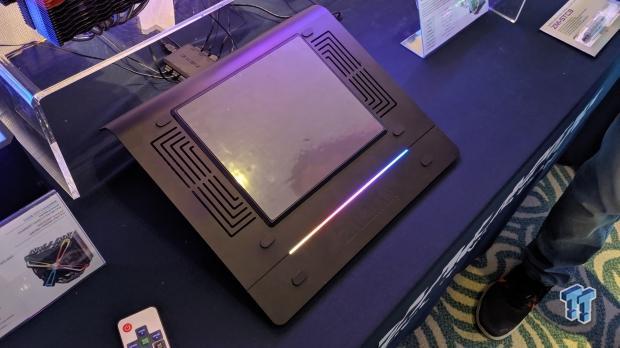 Another impressive thing on display was a cooling pad (of which used to be very popular 10+ years ago when I worked retail) that is super impressive. It takes a few degrees of heat away from a hot-operating notebook, with active fans on the back keeping the pad cool.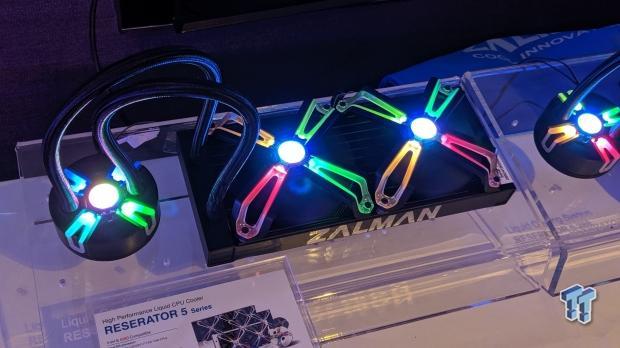 Another slick cooler on display by Zalman was their Reserator 5 series high-performance liquid CPU cooler. Zalman has another first her with the Reserator 5 series as it's the world's first patented dual water pump with dual blades that offer great cooling performance.
All of the Zalman Reserator 5 coolers feature fans with Advanced Fluid Dynamic Bearings (AFDB) with an interesting frame in an X-style look. There will be both larger 360mm offerings as well as smaller 240mm units, and in between we'll see 280mm that will have its fans reach 1500RPM while the smaller and bigger versions will go up to 2000RPM. The pump itself will have its fans cranking at between 2800RPM and 3000RPM.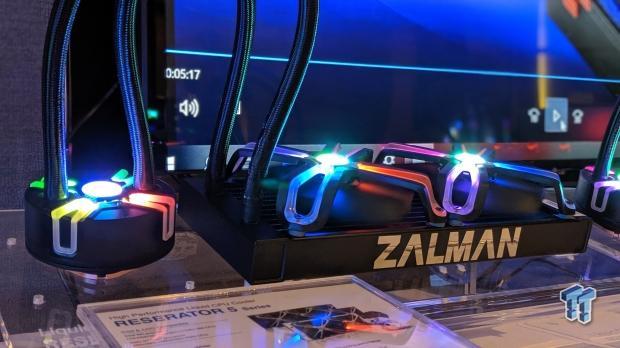 CPU socket compatibility is something that Zalman has your back over, as it supports virtually everyone on the market: we have AMD AM4, AM3+, AM3, FM2+, and FM2 while Intel CPU socket compatibility includes LGA 2066, LGA 2011-V3, LGA 2011, LGA 115x, and LGA 1366.