Microsoft's E3 2019 plans spilled: new Xbox, lots of games
Microsoft's plans for E3 2019 leak: Halo Infinite, Age of Empires VI, Cyberpunk 2077, Fable reboot, Battletoads, and next-gen Xbox consoles planned.

Published Tue, May 21 2019 10:52 PM CDT
|
Updated Tue, Nov 3 2020 11:48 AM CST
We are only a couple of weeks away from E3 2019 and now we're hearing about what Microsoft has planned for the show, with a leak courtesy of NeoGAF user Braldyr. We will also see AMD's next-gen Navi GPU unveiled at its Next Horizon Gaming event just before E3 2019, with the new Zen 2 and Navi architectures both on 7nm, both powering the next-gen PlayStation 5 and next-gen Xbox consoles.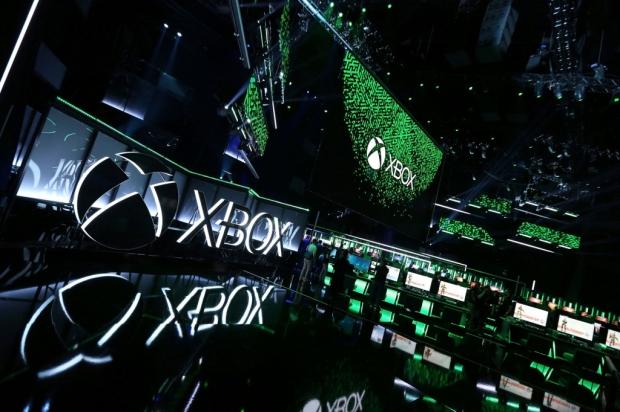 The post teases that we can indeed expect next-gen Xbox console announcements, new services like Microsoft's cloud gaming service Project xCloud, and a bunch of games both new and old to be unveiled at E3 2019. In terms of next-gen Xbox consoles we're looking at being introduced to both the next-gen Xbox Anaconda and Xbox Lockheart consoles (Next Xbox Streaming and Next Xbox X according to recent rumors).
We can expect Microsoft to unveil what's inside of the next-gen Xbox consoles, and I'm sure a big look into what they'll be capable of from the inside-out, through to truly next generation games. The rumors added that 'less confident predictions' of game unveils included a new Forza Motorsport game, new MechAssault game, and even a Perfect Dark reboot that would be overseen but not developed by Rare. All I want to see is a next-gen Battletoads, that would be freaking awesome.
The rumors suggest we can expect a bunch of games unveiled at E3 2019 from Microsoft, with these titles including:
Halo: Infinite

Gears of War 5

Age of Empires IV

Cyberpunk 2077

Fable reboot

Battletoads
Next Xbox X (codename Anaconda) - $499:
CPU: AMD's custom Zen 2 CPU with 8C/16T (should be on 7nm)
GPU: Custom Navi GPU (12 TFLOPs of performance, also should be 7nm)
Memory: 16GB GDDR6 (surprising, but will be probably shared with GPU)
Storage: 1TB NVMe SSD @ 1GB/s+ bandwidth
API: DirectX Raytracing + MS AI (DXR being used will be HUGE, enables ray tracing)
Next Xbox Streaming (codename: Lockhart) - $249:
CPU: AMD's custom Zen 2 CPU with 8C/16T (should be on 7nm)
GPU: Custom Navi GPU (4 TFLOPs of performance, 1/3 the Xbox X)
Memory: 12GB GDDR6 (2/3 of the Xbox X)
Storage: 1TB NVMe SSD @ 1GB/s+ bandwidth
API: DirectX Raytracing + MS AI
Related Tags