AMD will be detailing its new Zen 2 architecture and Ryzen 3000 series CPUs at Computex in two weeks time, with a major unveiling at E3 2019 alongside Radeon Navi and launch on 7/7 according to all the information we have so far.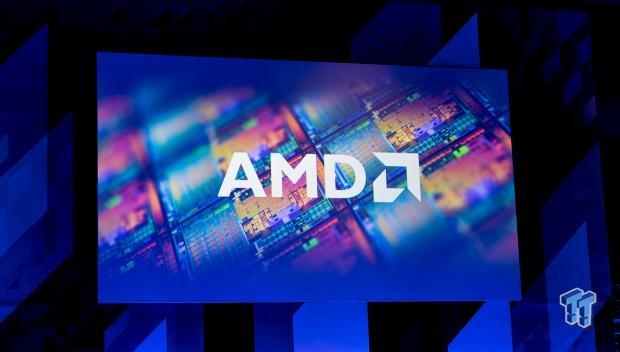 The new rumors point to the flagship Ryzen 3000 processor rolling out with a 16-core design with slower clocks, and a faster-clocked 12-core CPU. This makes sense -- to see a lower-clocked but higher core count CPU launching with a higher-clocked lower core count CPU, as it'll handle two different consumers beautifully.
We've heard about the Ryzen 9 3850X for a while now, with rumors late last year pointing to a 16C/32T chip at up to 5.1GHz for $499. This completely blows away the first-gen Ryzen Threadripper, and blows away the clock speeds of the second-gen TR chips.
But... this would effectively, at least for now, kill Ryzen Threadripper. AMD lost James Prior who was the main marketing guy behind Threadripper earlier this year, and then just recently AMD dropped the third-gen Ryzen Threadripper CPUs from their 2019 roadmap. So the news of 12/16-core Ryzen 3000 series CPUs makes me think that Threadripper could well and truly be dead... for now.
AMD is better off selling more Ryzen 3000 series CPUs and new 500-series based motherboards than 16C/32T versions of Ryzen Threadripper. Remember, there's still the second-gen Ryzen Threadripper 2990WX with 32C/64T which will still be sold, but a higher-clocked 16C/32T chip in a new flagship Ryzen 3000 series CPU would kill first-gen Threadripper and keep customers happy.
AMD most likely wants all silicon on Zen 2 with 7nm to be used for consumer-facing Ryzen CPUs and high-end EPYC offerings because a new Threadripper CPU would have to fall somewhere between the purported new 16C/32T chip and the 2990WX.
We could expect a much higher-clocked third-gen Ryzen Threadripper 3990WX (or whatever it is called) later this year or early 2020 once AMD's new 7nm production ramps up into full swing.