The billionaire founder of Amazon and owner of The Washington Post, Jeff Bezos, just unveiled a new giant lunar landing vehicle that was created by Blue Origin, his own rocket company. The new lander is called Blue Moon and comes in varying sizes and will take different payloads to the moon.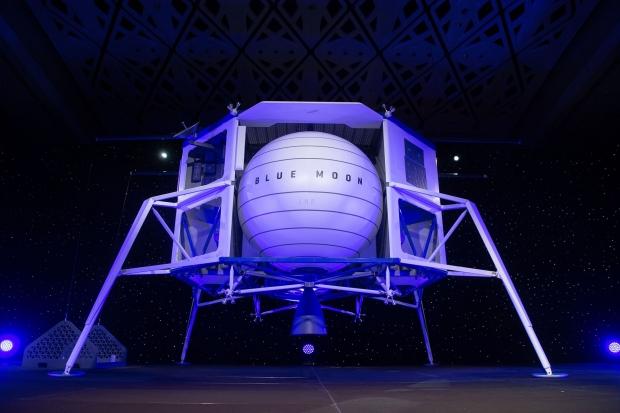 Blue Moon is the first step in what would turn into what Blue Origin calls a "sustained human presence" on the moon. Bezos said at the event: "This is an incredible vehicle, and it's going to the moon". The comapny has received multiple grants from NASA adding up into the millions in its mission to create critical lunar lander systems.
Bezos unveiled its new Blue Moon landers that have been designed to carry robotic and infrastructure payloads to the moon, with payloads weighing up to 7 tons (6.5 metric tonnes). The larger variant will, in Blue Moon's words, return Americans to the moon by 2024. Blue Moon explains: "the larger variant of Blue Moon has been designed to land an ascent vehicle that will allow us to return Americans to the moon by 2024".