Call of Duty sells 300 million copies in 15 years
Call of Duty is a monster money-maker that shows no signs of stopping.

Published Sat, May 4 2019 5:16 AM CDT
|
Updated Tue, Nov 3 2020 11:48 AM CST
Billion-dollar franchise Call of Duty has amassed more than 300 million copies sold worldwide, Activision confirms.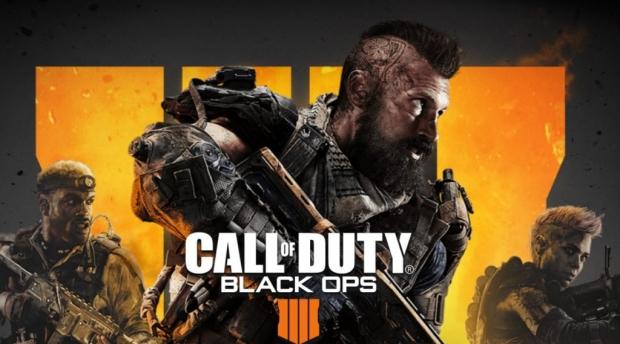 Call of Duty is one of the most popular and lucrative entertainment forces on the planet. Now in a recent earnings call, Activision-Blizzard CEO Bobby Kotick revealed the series has pushed over 300 million sales across its 15 year lifespan.
"Call of Duty recently passed its 15th anniversary and is one of the most successful entertainment franchises of all time with cumulative sales exceeding 300 million games," Kotick said.
Games sales are incredibly important, but Activision cares mostly about what comes after.
Sure every year the company makes a boon from annualized Call of Duty game sales revenues--it made $500 million in Black Ops 4's opening weekend. But it makes even more over time from monetizing online engagement in Call of Duty games via microtransactions, season passes, and DLC. Activision has also tied the explosive IP to a new pro esports league for extra monetization earnings.
Every year Activision-Blizzard earns billions from monetizing its biggest games. In Q1'19, it earned $1.16 billion from microtransactions, subscriptions, and DLC, or 64% of total net revenues. Call of Duty is typically a big piece of both earnings pies--game sales and monetization--and this year's entry should be no different.
This trend will continue for the foreseeable future. Activision is now doubling-down on what it does best: releasing big marquee games and monetizing them to the hilt with various business models. The company recently outlined its new four-pronged strategy, and making new games is only one singular part of the plan. The other three include engagement, live operations, and the much-dreaded mobile ports.
Speaking of mobile, Call of Duty's incoming mobile release will dramatically propel the franchise's earnings as it crosses overseas from China. It'll be a free-to-play game with plenty of in-game spending hooks to draw in microtransaction dollars.
Activision plans to reveal Infinity Ward's new 2019 Call of Duty game in the coming months, and confirms it'll have a singleplayer campaign with co-op.
Related Tags