Call of Duty Esports League's first five pro teams revealed
Activision ramps up Call of Duty's esports presence with five big franchised pro teams.

Published Thu, May 2 2019 5:44 PM CDT
|
Updated Tue, Nov 3 2020 11:48 AM CST
Eager to double-down on the lucrative world of esports entertainment, Activision-Blizzard today announced the first teams in Call of Duty's pro competitive landscape.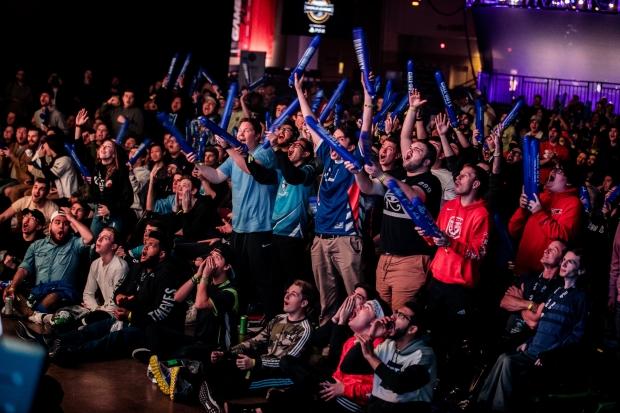 Following the massive success of Blizzard's Overwatch League, which generates millions through viewerships, game-selling engagement, and competitions, Activision is ramping up its Call of Duty League big time. Now the first five franchised pro teams have been revealed, including well-known names like Envy Gaming. This initiative should continue to grow and may be big enough to compliment the launch of this year's big new Call of Duty game.
The first five teams are:
Atlanta, GA - Atlanta Esports Ventures, a joint venture owned by Cox Enterprises and Province, Inc. dedicated to bringing esports entertainment to the city of Atlanta
Dallas, TX - Envy Gaming Inc., a staple in esports since 2007 with teams competing this year in the Call of Duty World League (Envy) and Overwatch League (Dallas Fuel)
New York, NY - Sterling.VC, an early stage sports and media company backed by Sterling Equities - a family-run group of companies owned by the Wilpon and Katz families with several business operations including the New York Mets
Paris, France - c0ntact Gaming, LLC., is the parent company of both the Overwatch League team, Paris Eternal, and the Paris Call of Duty esports team
Toronto, Canada - OverActive Media, an integrated company delivering esports and video game entertainment to the Canadian market
"We're continuing to enhance our leadership position in esports. The second season of the Overwatch League has seen strong growth in viewership, and we're seeing enthusiastic demand for our professional, city-based Call of Duty® league franchises. We have already sold the first five Call of Duty teams in Atlanta, Dallas, New York, Paris and Toronto to owners who recognize the scale of the opportunity from their partnerships with us on the Overwatch League," Activision-Blizzard CEO Bobby Kotick said.
The Call of Duty League comes after Activision-Blizzard's plan to refocus on its biggest franchises and stray away from new IPs. It also falls perfectly into the company's engagement wheelhouse, which sees strong emphasis on monetization via live services and esports events.
The company recently fired nearly 800 non game development staff to re-invest strongly into its games pipeline and fund initiatives like this esports focus.
Despite the release of Call of Duty 2019, and these esports events, Activision-Blizzard expects to earn $6 billion this year, down by almost 25% of last year's revenue. This indicates live services should stabilize a rather sparse release slate.
Related Tags