Anthem's leads moved to Dragon Age 4 after it shipped
Anthem's development is now handled by BioWare's Austin branch, and has been since launch.

Published Thu, May 2 2019 4:07 PM CDT
|
Updated Tue, Nov 3 2020 11:48 AM CST
Today a report says two of BioWare's key lead devs have left Anthem to work on Dragon Age 4. But this has actually been the case since Anthem shipped.
As detailed in a long expose from Kotaku, Anthem was made by two of BioWare's major studios--its Austin, Texas branch, and its main studio in Edmonton, Canada. This is the norm for all of BioWare's biggest games, and titles like Dragon Age: Inquisition and Mass Effect: Andromeda were collaborative efforts. But what remains unclear to some is how the company shifts its personnel to new projects, a process that actually happens shortly after games are officially released.
Once a big game like Anthem is shipped, the core team at Edmonton moves onto the next game in the pipeline (in this case Dragon Age 4), which is typically how the AAA games industry works. In the case of Anthem, its live service handling and curation was handed off to BioWare's Austin branch after shipping, and that team now handles Anthem's evolution.
Key developers like Anthem executive producer Mark Darrah and lead producer Michael Gamble are now working on Dragon Age 4 alongside the main team at Edmonton. Gamble could even be helping shape early phases of the new Mass Effect game.
This was always the plan and is an extremely common occurrence in the games industry.
In fact, Dragon Age 4 was actually in development before Anthem. The new RPG was rebooted once shortly before Mass Effect: Andromeda, and was put on hold when Anthem's dev team ran into big problems endemic at BioWare (huge morale issues, lack of vision, massive dev anxiety, etc).
It was clear Anthem's team needed some help. So Dragon Age Executive Producer Mark Darrah was called in lead, and the Edmonton branch pivoted away from Dragon Age 4 to Anthem, a customary move when one project needs all hands-on deck.
Now with reports that Dragon Age 4 will have live elements possibly leading to co-op play and globally reactive worlds, BioWare's Austin branch, who typically handles online portions of its games, will come in once again to help bring Dragon Age online.
That doesn't mean BioWare is giving up on Anthem. It's just slowing down from the weeks of breakneck high-speed crunch that BioWare deemed necessary to get the broken, confused mess of a game into a release-worthy state.
Key developers like lead producer Ben Irving and game director Jonathan Warner are still working on Anthem alongside live services director Chad Robertson, global community manager Jesse Anderson, and global community lead Andrew Johnson.
Yes, Anthem's timeline has been disrupted, and yes, its future doesn't look that good.
But these key BioWare developers didn't abandon Anthem because it's a sinking ship. They moved on to new projects because that's how games development works, especially at studios like BioWare that have multiple big franchises in the works at any given time.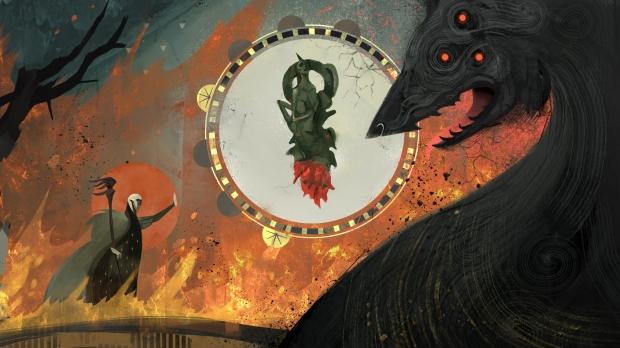 Related Tags