The Legend of Zelda: Breath of the Wild playable in VR on PC
The Legend of Zelda: Breath of the Wild is now playable in VR on PC.

Published Mon, Apr 29 2019 1:00 AM CDT
|
Updated Tue, Nov 3 2020 11:48 AM CST
Some modders have managed to get The Legend of Zelda: Breath of the Wild working on PC in first-person mode in virtual reality using a Nintendo Wii U emulator.
The emulator that is being used to play Breath of the Wild on PC is the Wii U emulator CEMU, and according to BSoD Gaming the game is running at a smooth 60FPS. The mod that is being shown in the above video is a mod that has enabled Breath of the wild to be playable in VR, but in first-person mode. During times such as climbing or fighting multiple opponents the camera can be zoomed out to third-person mode to allow for a better field of view.
If you haven't given Breath of the Wild a go and are curious about the potential of the game and don't want to go out and drop some money on a Nintendo Switch give the game a test run on your PC. The CEMU emulator allows for PC gamers to not miss out on the vastness of the Breath of the Wild world. It should be noted that due to the game being emulated onto PC that it comes with minor bug problems, menus are slightly hard to navigate, there might be some graphical glitches here and but overall is quite an enjoyable experience. If you want to check out the mod, visit this link here.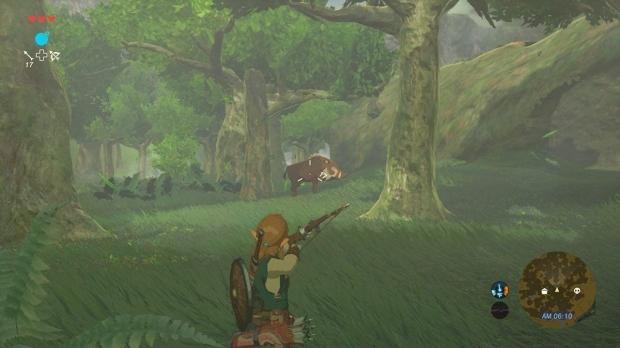 Related Tags