Devilish Amsterdam 1666 game is happening, may be rebooted
Amsterdam 1666 is still in the works, but it'll take a while before it's ready.

Published Apr 13, 2019 5:57 PM CDT
|
Updated Tue, Nov 3 2020 11:48 AM CST
Amsterdam 1666, the darkly enchanting game about a 17th century devil who plays lots of nasty tricks on denizens, is still in the works.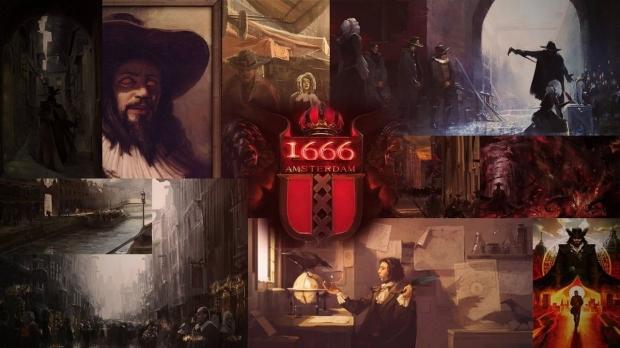 Assassin's Creed creator Patrice Desilets isn't about to give up on his macabre vision for Amsterdam 1666. The game is one of the most interesting prototypes I've seen in a long time--it has a dark and gritty tone and pulls us into a unique period of Amsterdam's golden years. But it was put on hold after THQ Montreal went under. Ubisoft bought the rights to THQ's library, including Amsterdam 1666, causing Desilets to enter custody battle with Ubisoft. Ultimately he won back the rights to his IP and plans to make the game.
But it won't be the same, and it'll probably take a long time before it's ready. In a recent interview with VG247, Desilets confirmed the game is still going to happen...but he'll reboot the project entirely. "For sure, Amsterdam 1666 is gonna happen," Desilets said in the interview.
Desilet's studio, Panache Digital Games, will ship its ambitious Ancestors: Humankind Odyssey this year and Amsterdam 1666 may not be its next game. Panache could instead focus on a different project, and put Amsterdam 1666 even farther down the line.
"It'll probably change a little bit. You were more like the devil's apprentice than the actual devil. Once I finish this and then, 'Okay what's next?' If it's Amsterdam 1666, I'll probably restart from scratch."
We hope the game happens soon. It looks to be a kind of diabolical Assassin's Creed of sorts and could bring a new kind of experience to the genre, and armed with funding and marketing from Take-Two's Private Division label, it could turn out to be a nice little AA release.
Related Tags