Leaked 1666: Amsterdam gameplay footage is darkly enchanting
Footage for the devilish 17th century open-world game 1666: Amsterdam has leaked.

Published Sat, Apr 30 2016 6:33 AM CDT
|
Updated Tue, Nov 3 2020 12:00 PM CST
1666: Amsterdam gameplay footage has leaked, revealing a fascinating look at THQ's canned supernatural adventure.
The reel is from a two-year-old pre-release 1666: Amsterdam tech demo, and shows the basic mechanics of what the game has to offer. It takes place in Amsterdam during the 17th century, and players assume the role of a devilish cloaked wizard who uses sorcery to wreak havoc on the city of Amsterdam. The footage shows shapechanging and controlling the minds of animals to cause mischief across the very Assassin's Creed-like cityscape.
While this version of 1666: Amsterdam may not ever release, the game itself isn't dead. Patrice Desilets, a former THQ dev who invested tons of time into the project, has now been given full rights to the game by Ubisoft. I'm beyond excited for this game, and I find something darkly enchanting about the whole idea of a malevolent devil traipsing around 17th century Amsterdam and causing all kinds of despair and destruction. Certainly the game would have its own narrative, and that would be even more mysterious and macabre.
Desilets is currently working on a separate project so it may be some time before 1666: Amsterdam gets resurrected, and I for one can't wait to try this one out.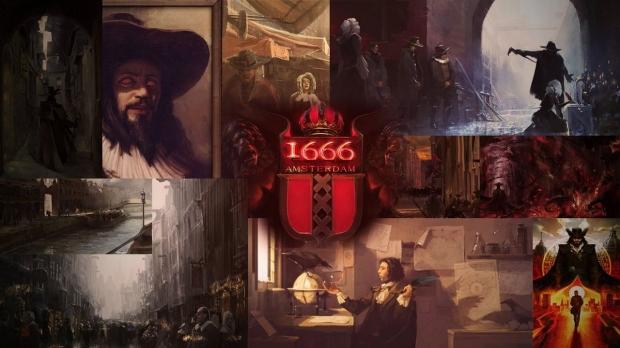 Related Tags