Borderlands 3's September launch clashes with NBA 2K20
Borderlands 3 releasing in September congests both 2K's and Take-Two's game releases.

Published Mon, Apr 1 2019 7:31 PM CDT
|
Updated Tue, Nov 3 2020 11:49 AM CST
When publishers release high-profile games too close to one another, bad things usually happen. One usually outsells the other at a rapid pace (as EA found out the hard way with Battlefield 1 and Titanfall 2). Now 2K Games and Take-Two could do the same thing by launching Borderlands 3 in September.
Today Gearbox might've accidentally revealed Borderlands 3's launch date. The Tweet in question, which says Borderlands 3 is coming on September 13, was quickly deleted but not before it was archived. There's also evidence Borderlands 3 will be on the Epic Store instead of Steam, but this was to be expected given Take-Two's penchant for the store.
This is a weird window for a number of reasons, and would put Borderlands 3 in a rather congested Q2 release window (Take-Two's Q2 is from Aug - Oct). 2K Games' biggest franchise is NBA 2K, and these games always release every year in September. NBA 2K is always seen as a guaranteed money-maker via microtransactions and game sales. Since it's a big game for 2K, it's also a big earner for its parent company Take-Two Interactive.
Borderlands, on the other hand, is a special occurrence that only comes every so often. Take-Two has funded and hyped Borderlands 3 for years now, and it'd be strange to cram these two massively anticipated games together in the same month. Especially when that month precedes the industry's busy holiday season.
If Q2 wasn't packed enough, we have Obsidian's new FPS RPG The Outer Worlds pegged for an August launch. That's three big games releasing in the same window, two of which are massive franchises that should make millions upon millions.
Reports previously indicated Borderlands 3 would instead release in October, placing it in Take-Two's critical Q3 holiday period from October thru December. Publishers normally make the most money during these months as shoppers pick up games and console bundles.
This makes more sense and is one of the big reasons Take-Two released Red Dead Redemption 2 in October.
We still don't know exactly when Borderlands 3 will launch. Gearbox will announce more details about its new shooter on April 3, so we'll have all the details then. But the Epic Games Store thing should be real...and aligns with Take-Two's focus on maximum revenues.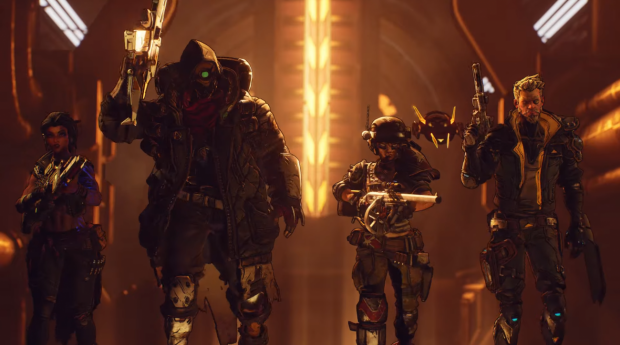 Related Tags