Valve confirms new VR headset called Valve Index
Valve's new VR headset seems to drop the Vive moniker.

Published Fri, Mar 29 2019 7:19 PM CDT
|
Updated Tue, Nov 3 2020 11:49 AM CST
Valve's mysterious new HMD has finally been confirmed, but there's still a lot we don't know.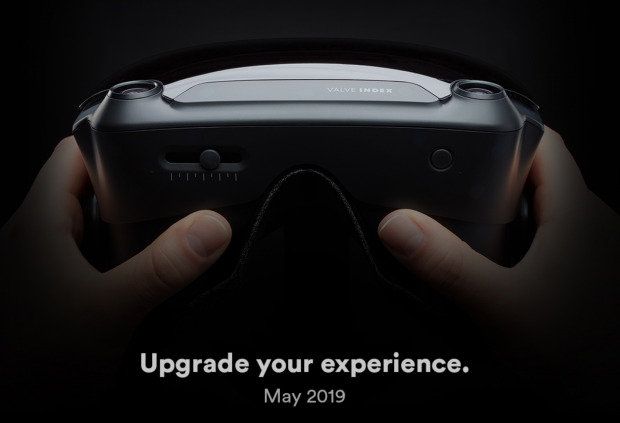 Today Valve put up a website for a new VR headset called Valve Index, hinting at a more powerful HMD by calling for gamers to "upgrade their experience." A nebulous May 2019 window is also mentioned, which is presumably when the Index will be revealed, but no details or specifications were revealed.
What's interesting is how the Vive brand isn't found on the headset. It appears Valve is making and shipping their own HMD and may not be teaming with HTC for this one. The headset seems to match last year's leaked prototypes, which said the Index would deliver Vive Pro's 1440 x 1600 pixels per eye (2880 x 1600 pixels combined) resolution alongside with a boosted 135-degrees FOV. The Index also sports two tracking cameras.
It's possible the Valve Index is a moderate refresh for the older Vive headset and aims to compete with Oculus' new Rift S headset. Whether or not the Index will be self-contained remains to be seen.
Valve will be responsible for a myriad of new VR headsets soon. With HTC, Valve plans to launch the Vive Pro, and the Vive Pro Eye. Plus there's the modular Vive Cosmos headset on the way, too.
If that wasn't enough Valve has the Vive Focus that's designed for enterprise use.
Related Tags