New Vive Pro Eye replaces controllers with eye-tracking tech
New Vive Pro Eye VR headset takes aim at enterprise market with an eye-tracking design.

Published Mon, Jan 7 2019 6:01 PM CST
|
Updated Tue, Nov 3 2020 11:49 AM CST
CES 2019 - In conjunction with a ton of other VR announcements, HTC today revealed a new eye-tracking variant of its $799 Vive Pro virtual reality headset.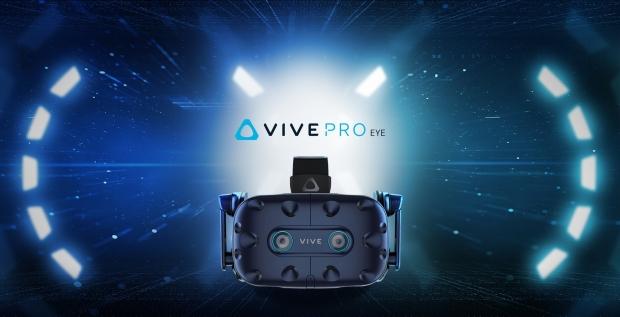 Unlike the Vive Pro, the Vive Pro Eye isn't really made for consumers or enthusiast VR gaming experiences. Instead HTC hopes businesses in the enterprise sector will leverage the headset's built-in eye tracking technology for research and development and training scenarios. That doesn't mean it can't be used for VR gaming and apps, of course, and we could see some nifty interactive content roll out thanks to the Pro Eye. The new eye tracking headset is PC-powered and features the same specs as the Vive Pro (90Hz refresh rate, 1440 x 1600 resolution dual AMOLED panels) with the added bonus of eye-tracking sensors.
"Vive Pro Eye is targeted at the enterprise market where eye tracking has a number of immediate benefits-from performance, to accessibility, to improvements in training applications," HTC wrote in an official press release. "It will also benefit developers by minimizing computing resources needed to render high-end VR environments."
HTC also announced the new modular Vive Cosmos VR headset, which can be powered by both a PC and a mobile device, and confirmed a new Xbox Game Pass-like subscription service called Vive Infinity.
The Vive Pro Eye is slated to launch in the second quarter of 2019 and will probably be more expensive than the Vive Pro, which retails for $799.
Here's a bit more info about the headset:
"Vive Pro, built to meet the needs of the professional VR user, just got even better with integrated eye tracking on the new Vive Pro Eye-giving users new levels of accessibility, including gaze-oriented menu navigation and removing the need for controllers.

"With the inclusion of eye tracking, the new Vive Pro Eye will allow businesses and developers to gather more data about their training environments, help optimize computer and VR performance, and offer product design and research groups unprecedented levels of feedback."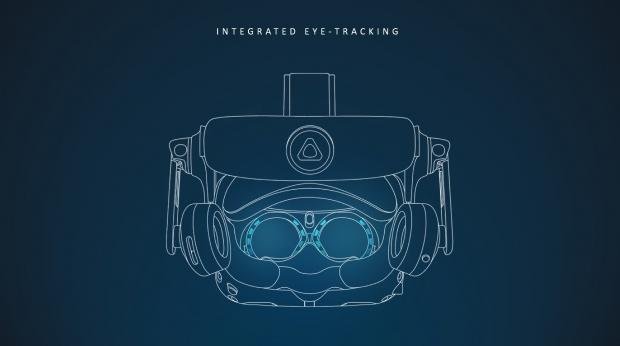 Related Tags