Battlefield V battle royale mode Firestorm is now live
EA drops base Battlefield V price by 50% now selling for $30, celebrating the new battle royale mode Firestorm.

Published Mon, Mar 25 2019 11:42 PM CDT
|
Updated Tue, Nov 3 2020 11:49 AM CST
EA has had mega success in Apex Legends over the last month, but it's time for Battlefield V to shine with the launch its exciting new battle royale mode, Firestorm. Check out the trailer below directly from the official Battlefield Twitter account:
In what seems to celebrate the release of Firestorm, EA is dropping the base version of Battlefield V by 50% today, with the standard edition costing $30 while the deluxe edition costs $40. You'll get a bunch of extra stuff in the deluxe version of Battlefield V, which includes 5 paratrooper outfits, special assignments, and 20 weekly Airlifts with customization items. PC users will get the Firestorm ranger set, paratrooper gear, and instant access to Battlefield 1 weapons.
If you haven't read up on Firestorm, it's the new battle royale mode for Battlefield V that seems teams of players dropping down into Halvoy, a map that is 10 times bigger than Hamada, which is the biggest map in Battlefield V. Firestorm will see 64 players drop into Halvoy in either solo or 4-player squads, with the usual battle royale mode chaos ensuing.
A ring of fire (Firestorm, duh) will slowly shrink around the 64 players (or 30-40 players after the initial wave of insta-deaths from fighting when you hit the ground). You and your team mates will have to find weapons, new gear, and resources while bee-lining for the Re-supply Points for better loot, and Vehicle Lockups.
The current flock of battle royale games feature vehicles here and there, but this is a Battlefield game. In Firestorm, vehicular combat is something much bigger as there are a huge 17 different vehicles to use. There's even helicopters and tanks, which really changes things up for battle royale, making Firestorm stand out from Fortnite, Apex Legends, and PUBG.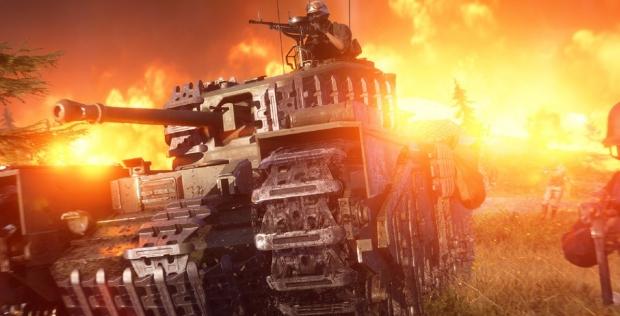 Related Tags