The next-gen Xbox could feature internal physics engine
Microsoft's upcoming Next Xbox console could feature on-chip physics engine.

Published Thu, Mar 14 2019 11:28 PM CDT
|
Updated Tue, Nov 3 2020 11:49 AM CST
Microsoft is expected to unveil its next generation Xbox consoles at E3 2019 in just a few months time, with a previous rumor that I posted not too long ago detailing some of the purported specs on the Next Xbox X and Next Xbox Streaming consoles.
The latest news on the new Xbox is that it will reportedly feature an internal physics engine, according to a new patent from Microsoft. The on-board module would calculate all of the physics for next-gen games which if true, could change things quite a lot. If we look at games like Crackdown 3 and what Microsoft wanted to achieve with it (off-loading all of the physical destruction to the cloud) and did some of it in-console and the rest in the cloud, it would really change games.
The rumor is light on information right now, but we'll keep you posted as next-gen Xbox information surfaces. For now, enjoy the leaked specs:
Next Xbox X (codename Anaconda) - $499:
CPU: AMD's custom Zen 2 CPU with 8C/16T (should be on 7nm)
GPU: Custom Navi GPU (12 TFLOPs of performance, also should be 7nm)
Memory: 16GB GDDR6 (surprising, but will be probably shared with GPU)
Storage: 1TB NVMe SSD @ 1GB/s+ bandwidth
API: DirectX Raytracing + MS AI (DXR being used will be HUGE, enables ray tracing)
Next Xbox Streaming (codename: Lockhart) - $249:
CPU: AMD's custom Zen 2 CPU with 8C/16T (should be on 7nm)
GPU: Custom Navi GPU (4 TFLOPs of performance, 1/3 the Xbox X)
Memory: 12GB GDDR6 (2/3 of the Xbox X)
Storage: 1TB NVMe SSD @ 1GB/s+ bandwidth
API: DirectX Raytracing + MS AI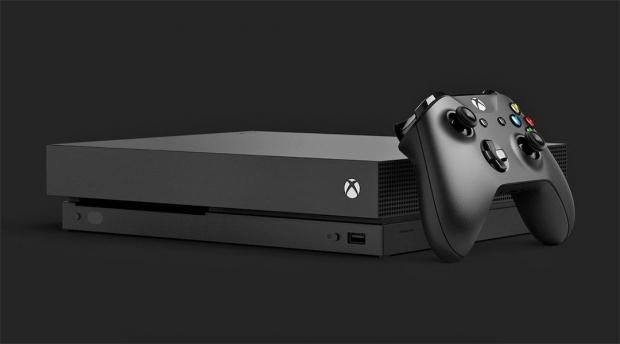 Related Tags