Microsoft might make games, but it isn't playing around. They've added a new feature that opens up tons of potential for the Xbox One by further blurring the line between consoles and PCs.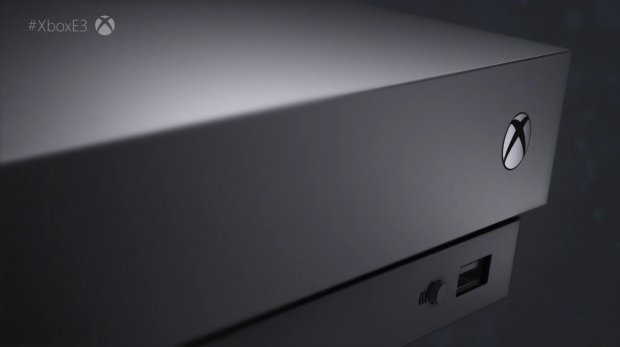 On the heels of The Master Chief Collection coming to PC, Microsoft drops another megaton feature that adds big value to the Xbox One: PC to console game streaming. Using the new Wireless Display app, Xbox One owners can play PC games from Steam or other clients on their consoles. The app essentially gives an Xbox One console remote access to your PC and casts the screen to your TV, effectively turning an Xbox One into a Steam Link.
The new feature isn't limited to gaming, though. You can watch videos, play music, browse the web, and even view presentations in Microsoft PowerPoint, all in the leisure of your living room. The app even lets you connect and cast an Android device's screen to your Xbox One.
Microsoft's Wireless Display app lets you wirelessly project your Windows or Android based devices to your Xbox One.

- Instantly share photos you've just taken with family and friends without having the photos sync through a cloud service.

- Share video clips you've recorded with family and friends

- Project your favorite websites with Microsoft Edge to the biggest screen in your house

- Mirror your Android games to your TV so your friends can watch

- Play your PC games on your Xbox while using the Xbox controller as a gamepad

- Use your PC on your Xbox One and use the Xbox controller as a mouse/keyboard
Also remember a lot of Xbox One console games are getting full mouse-and-keyboard support, so the line between consoles and Windows 10 PCs will soon be even hazier. Full KB&M integration will make games truly cross-platform and opens a unique opportunity for Microsoft to completely dominate Sony in the next generation.
This move is another step in the company's ambitious plan to merge consoles and PCs into a unified, monetizable platform. Xbox One systems have been running Windows 10 for a while now and the OS framework is matching quite closely to the PC version.
It's no secret Microsoft wants to blend Xbox consoles and Windows 10 PCs, and we've covered this business strategy extensively. Everything Microsoft does in gaming embraces this idea, from its cross-platform services to the huge billion-dollar engagement ecosystem that spreads across both systems and binds them into a rich community bedrock of MAUs and cashflow.
As someone who's wanted to see PC-to-Xbox game streaming arrive for a while now, I'm excited by this idea and think it's a welcome move. I love the idea of not having to actually re-buy games just to play them in a console environment...and I can't be the only one who feels this way.