A controller for Google's new gaming platform has leaked ahead of its big GDC 2019 reveal, showing off a rather non-ergonomic peripheral that will cramp your hands.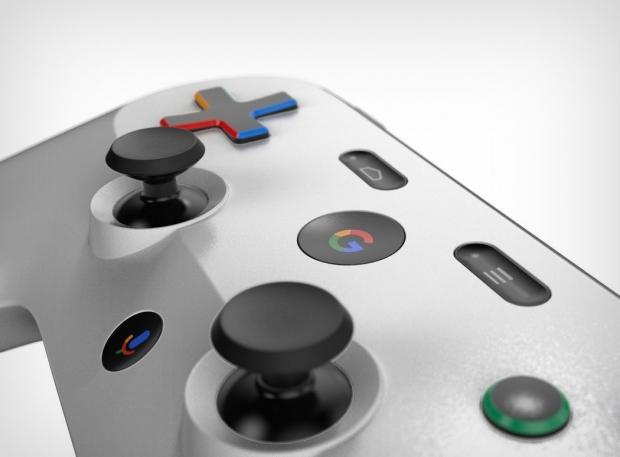 Google is set to reveal its new gaming platform at GDC 2019, which may include a games console to compliment its Project Stream game streaming service. The controller portion of this platform has apparently leaked, following a recently published patent, revealing what looks to be a gamepad that'll work across multiple devices and platforms.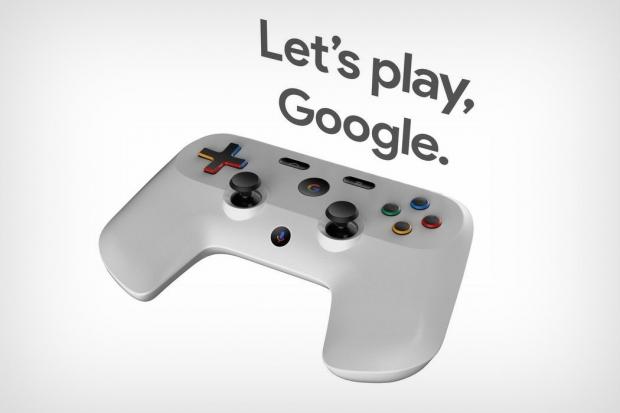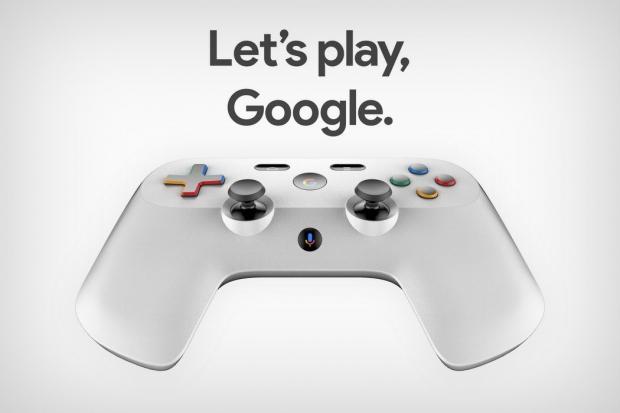 There's a few ways this controller could fit into Google's new gaming plans, even if it doesn't fit well in your hands.
The company could release a low-cost set-top box similar to an Ouya that plugs into TVs and plays mobile games, select AA titles, and acts as a main conduit for the Project Stream cloud streaming subscription. The controller could also wirelessly interface with existing desktops, laptops, mobile phones, and tablets to play Google Play or Project Stream games in-browser via Google Chrome.
The controller should also natively work with Google Chrome for browsing, buying, and searching.
The controller has a headset-free microphone button for easy Google searching or in-game communication, and sports all the main buttons console gamers expect; dual analog sticks, a d-pad, four face buttons, a home and select button, and four triggers.
It should support wireless Bluetooth connectivity and even connect to a Wi-Fi network for mic searches. The controller should also light up in some way--the patent has lots of mentions of LEDs reacting to in-game notifications like game invites, chat requests, and messages.
Google's new gaming platform should be an enhanced and more cohesive service ecosystem that combines Google Play and Project Stream together with community features, interactive content, and a webwork of engagement-driven activities similar to Microsoft's Xbox LIVE. This platform will likely be monetized accordingly with in-game purchases via Google Play games, as well as advertisements and subscriptions to Project Stream (once it's ready for global launch).
Google will reveal this new exciting platform during its GDC event at 4PM EST on March 19, 2019.