New upcoming survival RTS 'Conan Unconquered' detailed
An overview trailer has been released for the upcoming survival RTS 'Conan Unconquered'
Published Mar 6, 2019 5:00 AM CST
|
Updated Tue, Nov 3 2020 11:49 AM CST
0 minutes & 59 seconds read time
Funcom and Petroglyph Games have released a new overview video for the upcoming real-time survival strategy game 'Conan Unconquered'. Let's see what this game can offer real-time strategy fans.
Conan Unconquered is the first strategy game built in the universe of Conan the Barbarian, and captures unique and increasingly difficult enemies that will come at the player in a wave after wave fashion. Players will be required to build and maintain their stronghold while having a unconquerable army to protect their citadel. The above video narrated by the developers Petroglyph shine a light on some of the best aspects of 'Conan Unconquered'. Petroglyph tell potential players that they will be required to maintain a lot of different resources, while at the same time being very aware of the plethora of different units that can be generated.
Conan Unconquered will also have many different technologies that can be researched. These technologies will increase the players defensive capabilities, which in turn will allow for a more sustained survival. Players will have the option of enjoying Conan Unconquered in a single player mode, or a two-player co-op mode that allows for a shared multi-player experience. The developers say they have taken a lot of inspiration from Frostpunk and from my opinion the game also draws inspiration from another survival RTS called They Are Billions. Conan Unconquered is planned for release sometime during Q2 of 2019. To follow Conan Unconquered, visit the official Twitter account here.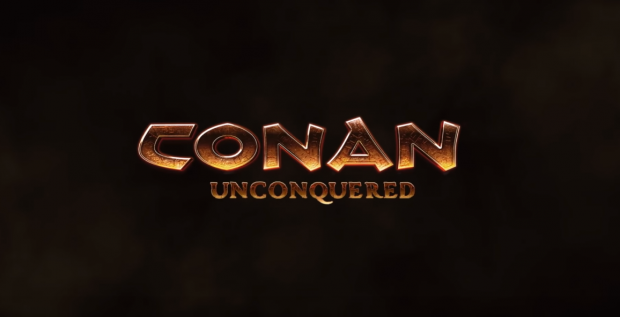 Related Tags