Latest Devil May Cry 5 trailer shows live-action cut-scenes
A new trailer for Devil May Cry 5 has been released showcasing a feature that is only available to buyers of the Deluxe Edition.
Published
0 minutes & 59 seconds read time
Capcom have released a new trailer for the upcoming Devil May Cry 5, the trailer showcases one of the most over-the-top fighting scenes in gaming history.
The trailer which has been released onto the official Devil May Cry YouTube Channel gives us a great side-by-side comparison shot between that of the live-action trailer and the actual in-game battle. We see the likes of Dante, Nero, Trish and V battling it out in both the game and also real-life.
While these comical live-action cut-scenes are quite amusing to watch they will not be available to every player of Devil May Cry 5. These cut-scenes can only be activated in-game for users that picked up the Deluxe Edition for the game. Devil May Cry 5 will be launching on March 8th for the Xbox One, PS4 and PC.
In other news about Devil May Cry, Capcom has said that they would 'love' to see the Devil May Cry franchise on the Nintendo Switch, more on that story here. TYhere has also been a new pre-launch trailer released for Devil May Cry 5, if you have happened to miss that one, visit it here.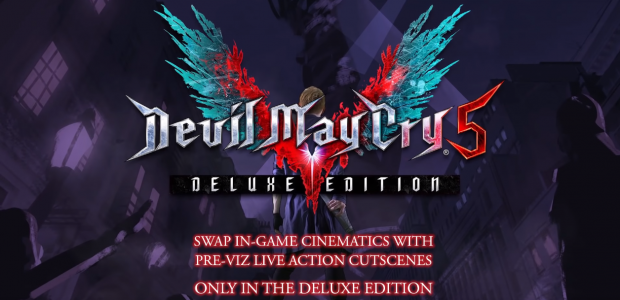 Related Tags