PlayStation VR changes will be 'dramatic' over next 10 years
We should expect the PlayStation 5 to launch alongside, or with PSVR 2.0 - but the next 10 years of PSVR will be 'dramatic' says Sony.

Published Mon, Feb 18 2019 11:45 PM CST
|
Updated Tue, Nov 3 2020 11:49 AM CST
Sony will begin ramping up towards its next-gen PlayStation 5 reveal later this year, which I'm sure will coincide with the reveal of a next-gen PlayStation VR 2.0 headset, but before we get to that point let's discuss the latest from Sony.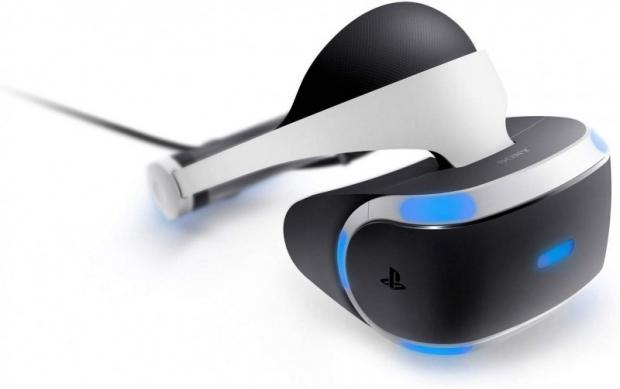 In a new interview between Game Informer and Sony Network Entertainment International's Vice President and COO, Shawn Layden, we are beginning to receive information about the next 10 years of PSVR development. In the interview, Layden says the next 10 ye ars of PSVR development will be "dramatic", comparing the evolution of VR to the adoption of smartphones.
In the beginning, smartphones were expensive and didn't really have everything we needed in smartphones but over time they evolved into the how-do-we-live-without-them situation we find ourselves in today. Layden explained: "With PSVR, what I like about it... there have been very few times in my career - and I have been working in technology since the late '80s - when you get to be part of a truly 1.0 experience. The problem is nowadays, people's expectations and [attention] spans are so short. Now it's, 'Oh! PSVR, that's great! When is it going to be this size?"
He continued: "I try to put into context for people and I say, "Remember that funny Nokia phone that had that ringtone that we all had back in the day? You can't look at that Nokia phone and look at your smartphone and see how you got to there." By the same token, you look at PSVR right now, none of us are going to be able to imagine what it will look like 10 years from now, but the change will be that dramatic. You can't get to 5.0 until you do 1.0. It's just the nature of the thing".
The one takeaway I have from this interview is that Layden mentions '5.0' which could be a tease of PlayStation 5... right?!
Related Tags