Cyberpunk 2077 devs say they'll 'pass' on the Epic Store
Cyberpunk 2077 exclusive on the Epic Games Store? CD Projekt Red say that will be taking a 'pass' on that one.

Published Mon, Feb 11 2019 2:00 AM CST
|
Updated Tue, Nov 3 2020 11:49 AM CST
It may have already been expected of Cyberpunk 2077, but it is always good to get an official confirmation from the developers. Cyberpunk 2077 won't be exclusive to the Epic Store, and this makes sense given they have their own storefront Gog.com.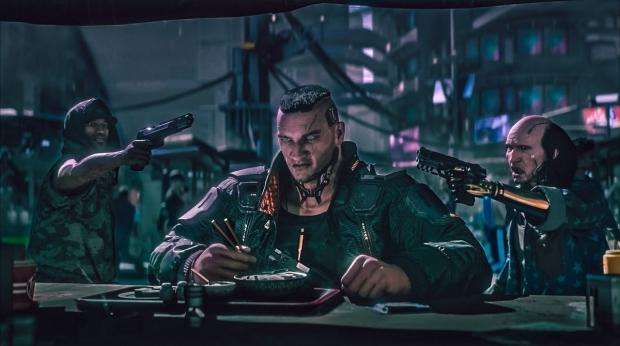 Epic Games has certainly ruffled the feathers of developers and publishers that are deciding what platform to release their games on. With an 88% return to on all revenue sales for titles on the Epic Games Store, many studio's are having quite a hard time deciding whether they should skip Steam's 30% cut and join Epic. Deep Silver recently took that leap of faith with their title Metro Exodus and that caused quite a lot of division within their community, some players now even refuse to play the title due to how the decision was handled.
With that all in mind, we don't have to worry about Cyberpunk 2077's developer quickly changing platforms without any warning, as CD Projekt Red have confirmed through their Twitter account for Cyberpunk that title will not be going exclusive to the Epic Store. In the above artistic Tweet found on the official Cyberpunk 2077 Twitter account page, a fan pleaded "Please please please don't make this game an epic store exclusive." The account simply replied to the fan "Yeaaaaaaaaah.... Pass on that."
Related Tags