Battlefront II embraces the dark side and adds Count Dooku
Years after it's initial release, Battlefront II is still expanding with new content and characters.

Published Tue, Jan 22 2019 11:04 PM CST
|
Updated Tue, Nov 3 2020 11:49 AM CST
Nefarious Sith Lord Count Dooku will soon be playable in Battlefront II.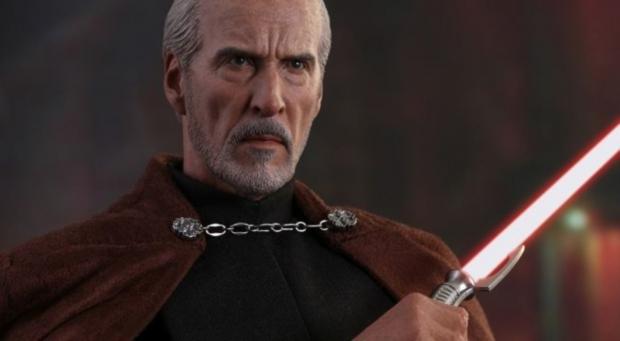 Tomorrow DICE will be adding Dark Jedi Count Dooku to Battlefront II's roster of Sith characters as part of its big prequel-based roadmap. The lightning-blasting menace will drop as part of the new Darth Tyranus update, which also adds the arid blastlands planet of Geonosis as a playable level. Oddly enough the official blog post didn't show off any assets for Dooku's appearance.
Insofar as abilities Count Dooku should prove pretty lethal. Darth Tyranus has three main abilities that afford interesting combat dynamics and squad tactics:
Lightning Stun - Throws enemies and stuns them, leaving them vulnerable
Expose Weakness - Basically curses enemies and makes them move slower and take more damage when inflicted. The ability instantly recharges if Dooku delivers the final blow, which should add a lot of team-based strategy.
Duelist - Makes Dooku's saber attacks much more graceful and quick.
The continued updates proves Battlefront II is still going strong. The live service shooter has evolved considerably since its tumultuous lootbox-scarred launch in 2017, and its consistent and successful engagement strategies will carry it well into 2019.
This long roadmap is actually a necessity though. EA has cancelled multiple new Star Wars games, including Visceral Games' ambitious "Star Wars Uncharted" project called Ragtag, and more recently cancelled an open-world endeavor from EA Vancouver.
For now Battlefront II has to tow the line until the next Star Wars game, Respawn's third-person action-based Jedi: Fallen Order, releases in Fall 2019.
Related Tags