Respawn's new Jedi: Fallen Order may launch in November 2019
New details on Respawn's big new Star Wars game may have leaked, including a holiday 2019 release.

Published Mon, Dec 3 2018 4:38 PM CST
|
Updated Tue, Nov 3 2020 11:50 AM CST
Titanfall developer Respawn Entertainment is making a new Star Wars game, and new details may have leaked out.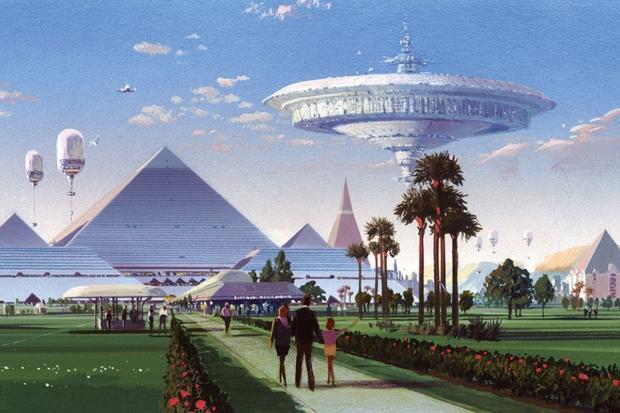 Now that Visceral Games is dead and its ambitious Star Wars RPG has been cannibalized, there's lots of pressure on Respawn to make its new game, Jedi: Fallen Order, pick up the slack. Although EA and Respawn have yet to show it off, we actually know a fair bit about Jedi: Fallen Order; it's a third-person action game with strong emphasis on characters and storytelling, takes place between Episodes III and IV, and will be out in 2019. Other reports say it could be like The Force Unleashed.
But now a purported leak may shed new light on the project. According to an anonymous source who says they attended a Star Wars marketing meeting, Jedi: Fallen Order tells the story of Cal, a padawan who escaped Starkiller's Jedi massacre, and features characters lifted from the comics. The game takes place five years after Revenge of the Sith, the source says, and will release in November 2019--in time for the holiday season.
Obviously you should take the info with a grain of salt, but it does somewhat align with what Respawn's Vince Zampella said about the game:
"We've been working with Lucas on getting the name and the setting for what our Star Wars game's going to be," Respawn's Vince Zampella said at EA Play in June. "The Star Wars game's name is Jedi Fallen Order. So it kinda gives you some idea that you'll be playing a Jedi. It takes place during the dark times when the Jedi are being hunted, and it's going to be spectacular."
Here's a little bit more about Jedi: Fallen Order from a Respawn post in 2016:
"We'll be making a third-person action/adventure game set in the Star Wars universe. We promise to pay respect to the Star Wars legacy at all times, a fact that will be constantly reinforced and honored as a central game design tenet. Fans should expect the exemplary level of quality first established at Respawn with Titanfall, a game that epitomizes our studio's dedication to slick, larger-than-life action and fun, groundbreaking mechanics."
Since Jedi: Fallen Order is action-based, it may be light on RPG mechanics. Everything we've heard paints it as a singleplayer-driven game, however, meaning it shouldn't have microtransactions...but that doesn't mean an optional online mode won't be added at some point.
Remember EA loves monetization and makes billions a year from online-based games. It also has to fill a big gap between Battlefront II and the scrapped Visceral Star Wars game, which was supposed to be out in 2018. This disruption could push EA towards monetization in Jedi: Fallen Order in a bid to recoup potentially lost earnings and make Disney happy.
Jedi: Fallen Order is expected to launch sometime in 2019, and will likely be a PS4, Xbox One and PC release.
Related Tags