Netherealm shows off new Mortal Kombat XI gameplay footage and it's fluid, slick, and quite brutally sick (just how we like our MK).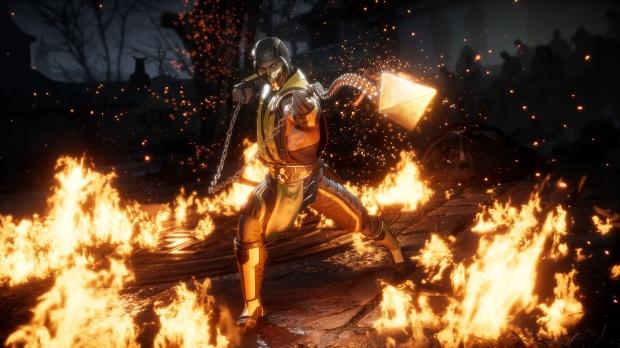 As we expected, the official gameplay is pretty damn wicked: there's broken bones, close-ups of tearing faces off, and poor Scorpion even gets exsanguinated and then pincushioned with spears made of his own blood. Apart from amazing visual fidelity, high-end animations, and the grace of Netherealm's updated games engine, not a lot is actually shown off in the footage outside of combos, gore, and overall mayhem. But that's the name of the game after all.
Mortal Kombat XI is full of new tricks, too. The devs at Netherealm added a feature called "crushing blow," which is essentially mini-fatality-like cutscenes interspersed in the fight. The gameplay trailer is full of these little bloody massacres.
(Continued below)
The game will also feature tons of new gameplay-altering content like augments, which can be applied to gear on a character-by-character basis to actually change the outcome of battles. This customization offers "almost infinite variations," said Ed Boon. These items will be awarded in Towers of Time trials, a mode that's specifically designed to keep gamers playing for as long as possible and folds into WB Interactive's penchant for engagement.
"This game has a ton of content, an absolute ton of content," a Netherealm dev says.
Mortal Kombat XI is slated to release on April 23, 2019. Pre-orders will unlock access to an exclusive beta, as well as Shao Kahn in the game roster.
"The all new Custom Character Variations give you unprecedented control of your fighters to make them your own. The new graphics engine showcases every skull-shattering, eye-popping moment, bringing you so close to the fight you can feel it. Featuring a roster of new and returning Klassic Fighters, Mortal Kombat's best-in-class cinematic story mode continues the epic saga over 25 years in the making," reads the MKXI Steam listing.