New Evil Dead game still happening
Cult horror series Evil Dead is due for a comeback, and a new immersive game is on the way.

Published Tue, Jan 15 2019 5:21 PM CST
|
Updated Tue, Nov 3 2020 11:49 AM CST
Bruce Campbell may have retired Ash on the big screen, but he'll come back to play the chainsaw-wielding maniac hero for a new video game.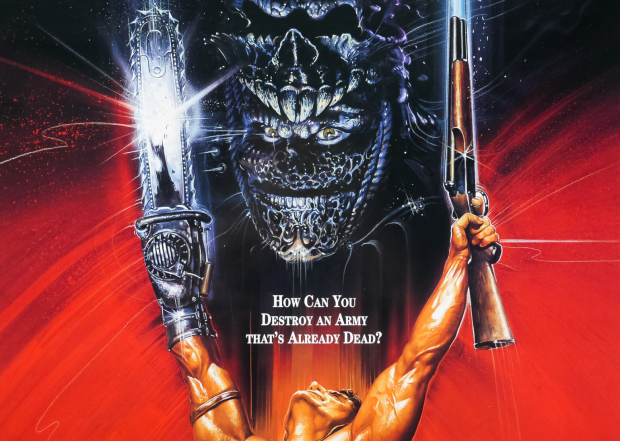 It's been a long, long time since a new Evil Dead game hit the market. The last one was a 2011 mobile game that slipped under the radar as most niche smartphone games do. But back in August, Bruce Campbell confirmed that Ash will break out his boomstick for a fresh "immersive sort of dealio" at some point. It's been a while since we've heard about the project but it looks like it's still in development.
A fan recently asked Campbell about the chances of a new Evil Dead game, and the groovy movie star responded with a simple affirmative. So it looks like the game is still happening and hasn't been canned yet--Campbell would know as he's lending his voice to in-game Ash. Hopefully the new game will be as over-the-top, gory, and chaotic as the beloved classic trilogy.
Nothing's been officially announced just yet and we still don't know who's actually making the game (or who's publishing it), but it shouldn't be another mobile game. This one should be something more in-depth that may revitalize the franchise and lead to new spin-offs sans Ash Williams.
Oh and just for fun we've included an AVGN playthrough of the Dreamcast Evil Dead game for emphasis on why there needs to be another experience ASAP.
Related Tags