Nintendo won't give up on home consoles in favor of mobile
Don't worry, Nintendo isn't about to completely pivot away from console gaming and only release mobile titles.

Published Mon, Jan 7 2019 11:11 AM CST
|
Updated Tue, Nov 3 2020 11:49 AM CST
Nintendo isn't about to flip their Switch and focus exclusively on mobile games.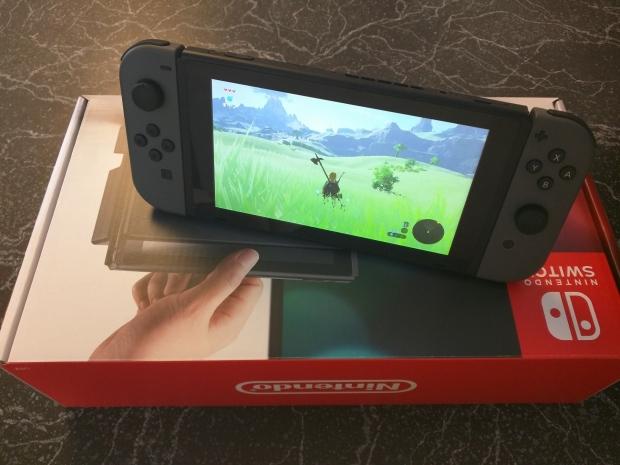 In a recent interview with Nikkei Asia Review, Nintendo President Shuntaro Furukawa said the games-maker could "shift away" from dedicated consoles if the industry did the same. This led to a lot of articles purported that Nintendo could eventually stop making consoles and just release a bunch of smartphone games instead. But this is extremely unlikely to happen, and here are a few reasons why.
First let's take a look at what the Nintendo President said: "We aren't really fixated on our consoles. At the moment we're offering the uniquely developed Nintendo Switch and its software, and that's what we're basing how we deliver the 'Nintendo experience' on," Furukawa said, then reiterating that being able to adapt is quite important.
"That being said, technology changes. We'll continue to think flexibly about how to deliver that experience as time goes on. In the long-term, perhaps our focus as a business could shift away from home consoles. Flexibility is just as important as ingenuity."
Let's take a closer look at why we shouldn't expect a sudden shift to digital-only smartphone games from Nintendo.
First of all, Nintendo's business has already shifted away from consoles in various points in its lifespan. Any hardware-maker typically fluctuates back and forth between multiple platforms like handhelds, consoles, and even PC. Nintendo's handheld business has reigned supreme over its console segment, especially during the Wii U era. The 3DS line of handhelds kept the company in the green when its Wii U system ultimately failed to gain traction in the market.
But even during this time, Nintendo strongly supported the Wii U with new games and kept it alive--up until the transition to the latest Nintendo Switch.
The main point is that consoles always will have a place in Nintendo's business, even when they're doing badly.
So when Furukawa mentions a "shift away" from consoles, it doesn't mean Nintendo will simply stop making systems and focus exclusively on handheld or even mobile because those are all parts of the whole. Any games company needs diversification of its hardware and that means an organic ecosystem where every part continually feeds into the others.
This brings me to my next point: how Nintendo's mobile games business operates and bleeds into its other segments.
Read more: Nintendo may release more microtransaction smartphone games
When a publisher like EA or hardware-maker like Nintendo make mobile games, they typically have two objectives: to bring more exposure to popular franchises and to make money. Nintendo actually uses that first part to bring exposure to its IPs as well as the Nintendo Switch. It's a form of advertising engagement that's quite lucrative and extremely well planned.
The idea is that everyday consumers download a free-to-play game and spend money over time. But as they spend money and play, they're also getting exposed to an IP that expands even further on the Nintendo Switch. Basically these companies use their mobile games as a means to sell console hardware as well as microtransactions, as these experiences can be played further in new ways on a dedicated home console.
Furthermore, home consoles won't go anywhere simply because they're the main nexus to Nintendo's business model. Any console serves as a gateway to services, whether they be subscriptions like Switch Online or other live-based games. Gamers are more likely to play online multiplayer games at home, but the unique transformative nature of the Switch lets users play these experiences on the go. This adds a duality to the business strategy that further cements systems like the Switch.
Even if new tech like game streaming kicks off, the service will need a conduit box to receive the content. Hence consoles won't be going anywhere any time soon even as fledgling services continue to evolve.
In short, the real reason Nintendo won't just eliminate one of its most profitable and widespread platforms is because its a big piece of the earnings puzzle. Each part--mobile, handheld, and dedicated console--are all important and churn the company's revenue wheel year after year.
Related Tags