Aquaman pulls in $750 million so far, aims for $1 billion
WB has a huge hit on its hands with Aquaman, as it closes in on making $1 billion so far.

Published Wed, Jan 2 2019 1:33 AM CST
|
Updated Tue, Nov 3 2020 11:49 AM CST
Jason Momoa has been riding one of the biggest waves he's ever ridden in his life, first making a small but brief appearance as Aquaman in Batman v Superman: Dawn of Justice, and then a more filled-out role in Justice League which bombed at the box office.
Aquaman was released in the US on December 21 and made hundreds of millions of dollars at the Chinese box office before its stateside release, with the domestic total about to hit $190 million. The total box office haul of Aquaman so far sits at just over $750 million, well on its way towards $800 million and with its eyes on the prize at $1 billion.
Aquaman has already made more money than the entire run of Justice League, but the US domestic box office numbers for Aquaman aren't as strong as Man of Steel, Justice League, Batman v Superman, or Wonder Woman. We have to give Aquaman it's full run before we have numbers locked in, but global box office sales have been a tsunami for WB and the still-in-trouble DCEU.
Justice League was a total flop from decisions by Warner Bros. exclusively, getting rid of Zack Snyder and replacing him through the middle of the movie (once the principal photography was finished) with Joss Whedon, who directed The Avengers. Whedon re-shot virtually every scene with Superman in it, as well as large chunks of the movie and inserting cringe-worthy comedy, making Batman the butt of so many jokes. Batman's change in personality from Batman v Superman to Justice League makes me sick, I feel physically ill watching Affleck in Justice League thanks to Whedon.
James Wan has knocked it out of the park for WB with the phenomenal success of Aquaman, with Jason Momoa absolutely loving his journey as the character in all of the press push for the movie.
Little known fact: Jason Momoa spent time living in Adelaide, South Australia - the city where I have lived all of my life and where I'm writing this news from right now. Awesome!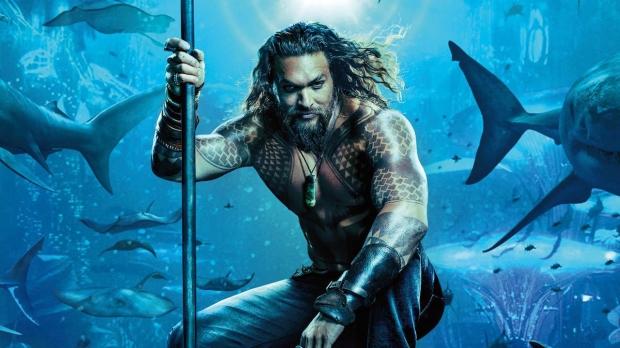 Related Tags