Halo Infinite is Halo 6, a direct sequel to Halo 5
343 Industries clarifies a few things about their next big Halo game.

Published Thu, Aug 16 2018 6:20 PM CDT
|
Updated Tue, Nov 3 2020 11:51 AM CST
343i's big new Halo game may not be numbered, but that doesn't mean it's anything other than a sequel.
When Halo Infinite was announced I'll admit I was anxious. 343 Industries is investing a ton into the next mainline game, going so far as to create a brand new games engine (the Slipspace Engine) just for the project, and is making promises to take the series in new directions. But one thing I pretty much knew from the start is that Halo Infinite is indeed Halo 6 and will continue where Halo 5 left off--for better or worse.
Now 343i confirms that yes, Halo Infinite is Halo 6, and no, it won't be any sort of prequel that, say, chronicles the story of Blue Team or dabbles in the Covenant's formation (much to my dismay). "It is Halo 6. You should just consider it Halo 6. Don't think of it as a weird prequel kind of thing. It's the next story. It's the next chapter in what is going on," said 343 Industries lead writer Jeff Easterling in a Mixer stream.
While Halo 6 aka Halo Infinite is currently in active development, principal planning started as early as 2015 when Halo 5 shipped. The studio will receive help from other teams like Skybox Labs to fill out the ranks and assist with the game's brute gruntwork.
Details surrounding Halo Infinite remain mysterious, but we know this: don't expect it to launch for quite some time. It'd be nice if Halo 6 were a launch game on Microsoft's next-gen Xbox family of consoles...but this endeavor should take years upon years to complete.
"The Master Chief returns in Halo Infinite - the next chapter of the legendary franchise. Developed by 343 Industries and created with our new Slipspace Engine. This thrilling engine demo provides a glimpse into the future of the Halo franchise, leading it into new and unexpected directions."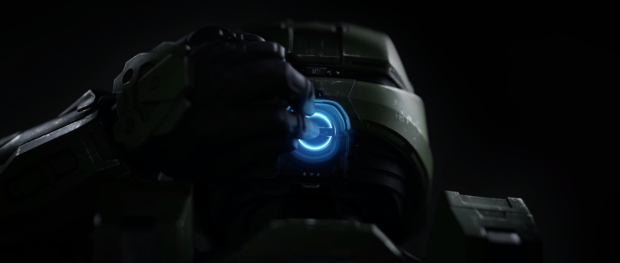 Related Tags