I fervently believe Halo 5: Guardians is the worst Halo game ever made, and that 343 Industries doesn't know what it's doing with the franchise. Now the developers say they've learned a lot from their terrible decisions with Halo 5, and promise to do better with future games.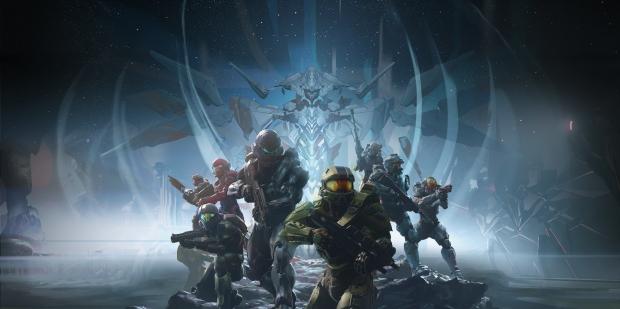 One of the biggest disappointments about Halo 5 was its truly awful storyline. It started out with so much promise; with the help of his beloved Blue Team (and some of the most deadly Spartans alive), Master Chief goes "rogue" to find Cortana. Then 343i decided to throw in Osiris Team, a group of throwaway "heroes" led by one of the most one-dimensional characters in video games history. So instead of playing as Master Chief and his esteemed Blue Team, who haven't ever been in a Halo game before Halo 5, we spend half of the game chasing after Chief as Osiris Team. Most gamers--myself included--didn't care about Locke and Osiris, we wanted the Chief.
In a recent interview with GamesTM, 343 Industries executive producer Kiki Wolfkill they've heard our feedback...but in the same breath she proves she doesn't really understand Halo--or what Master Chief means to gamers and the franchise. "We took some digs for storytelling in Halo 5, but they were absolutely merited. We very much realized that people wanted Master Chief's story of Halo 5. For some fans and certainly fans of Master Chief, it was a huge disappointment because they wanted more Chief," Wolfkill said.
Here's the bit that has me puzzled:
"We tend to think of Chief as kind of a vessel for your adventure rather than necessarily this major character in the universe. He's really just your entry into the universe," Wolfkill said.
Master Chief isn't just a vessel or an entry point into the universe. John-117 has been mythologized on a deep level within the UNSC, and the Covenant even refer to him as "demon". Cortana chose him for a reason, and as a Reclaimer, Master Chief is a key part of the Forerunner's prophetical mystery.
As the creators and developers that now hold the Mantle of Responsibility for Halo's future, I'd hope that 343 Industries understands that Master Chief isn't the one-dimensional space marine from Halo: Combat Evolved. Over the last decade fans have bonded with Chief across a galaxy of multimedia, be it the Halo games themselves, or comic books, live-action mini-series, comic books, and the rich vein of novels set in the series.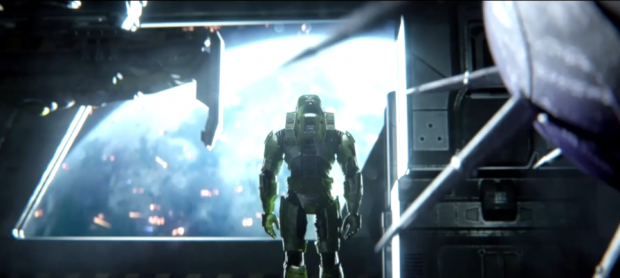 The dev bumbles along, highlighting some of these points while also contradicting themselves at the same time.
"But people have become attached to him over the last fifteen years and they've started to sort of fill in the gaps that the character deliberately has for gameplay reasons with a genuine emotional attachment. We certainly underestimated that with Halo 5."
You underestimated our devotion to a character that we've become emotionally attached to after 15 years of gaming? Huh. And Master Chief's story isn't that vague any more. Thanks to the plethora of transmedia Halo content gamers can learn quite a bit about John-117's early life and service career.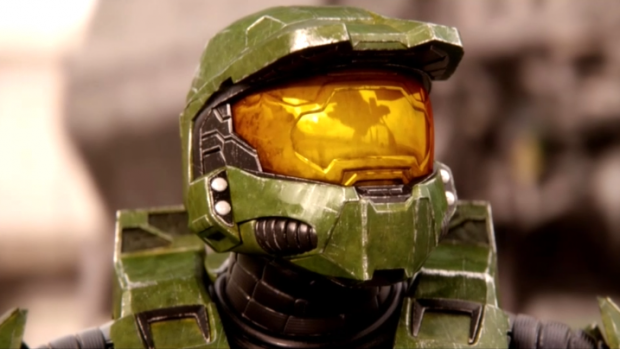 343i also doesn't exactly confirm Master Chief will be the star of future Halo games. The studio will "shift the focus a little bit" to ensure Master Chief is in the limelight more often, and the stories are, well, actual stories...instead of whatever Halo 5: Guardians was.
"Instead of focusing on bringing new characters into the world and expanding the playable characters we've sort of shifted the focus a little bit to making the world a little bit more realistic and compelling. And, I would say, more fun for players who get to inhabit the Chief in the future, pretty much as they demanded."
Whatever 343 Industries has planned for Halo, I'm not sure I want to even participate. I expect all future Halo games--scratch that, all future first-party Microsoft games--to have microtransactions in some form or another and feature truly butchered storylines.
I really think 343i has Locke'd themselves into a corner with their awkward story arc, and I honestly don't see how they already has the next 10 years of Halo planned out. If you can't understand why we love Master Chief, 343i, then you really shouldn't be developing Halo games.