FTC to investigate lootboxes
The Federal Trade Commission will scrutinize the game industry's billion dollar lootbox market.
Published Nov 28, 2018 12:35 PM CST
|
Updated Tue, Nov 3 2020 11:50 AM CST
2 minutes & 12 seconds read time
As major world governments weigh in on lootboxes as gambling mechanisms, regulations may compromise the lucrative, flowing river of cash publishers like EA and Activision-Blizzard collect.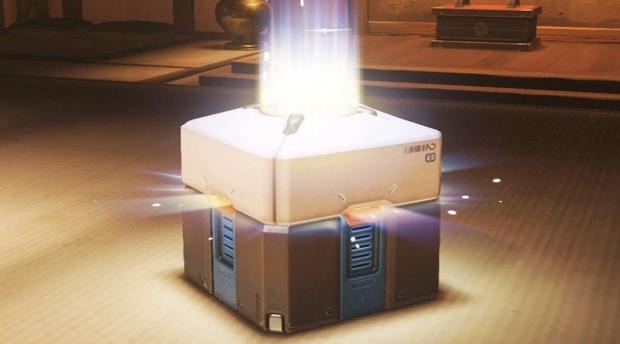 The Federal Trade Commission will soon investigate, evaluate, and scrutinize lootboxes in an effort to explore possible relation to gambling addiction and other socio-economic problems. FTC chairman Joseph Simons told Congress yesterday that an investigation into lootboxes would happen, and all commissioners support the initiative.
The industry's live service market may be regulated soon, and publishers need to start planning for a stricter microtransaction rulesets. This possible regulation is likely to affect free-to-play mobile games and console titles like Fortnite, and could tremendously disrupt the industry. Lootboxes and microtransactions are now more important to video game publishers than ever, and many rely heavily on recurring revenues gleaned from engagement monetization.
Regulation could detrimentally impact quarterly and yearly earnings from companies like EA, Epic Games, Ubisoft, Take-Two Interactive, Activision-Blizzard, and even Google, Apple, Sony and Microsoft.
Read more: Analyst: publishers are myopic about microtransactions
As Senator Maggie Hassan notes, the microtransaction industry could make as much as $50 billion by 2020, aligning with predictions made by analyst firm Juniper Research.
"A new study from Juniper Research forecasts that loot boxes and skins gambling, two emerging gaming growth sectors, will reach a total spend of $50 billion by 2022, up from under $30 billion this year," the report synopsis states.
The FTC hopes to determine whether or not lootboxes are predatory mechanisms that encourage and foster precursors to gambling addiction in children. The UK's gambling commission ruled that lootboxes aren't a gateway to gambling problems, despite statistical evidence that seemed to suggest otherwise.
Here's what I wrote in a previous article:
The Young People and Gambling 2018 study, which questioned 2,865 young people about between the ages of 11 and 16 about all forms of gambling (electronic, card-based gaming, personal bets), found that 31% or 888 people in the group had either spent money on lootboxes or skins.

The awareness rate for lootboxes is quite high, too; 54% of the group, or 1,547 people, knew they could spend money on in-game items but only 888 of them actually did.

This means the majority of the sample who knew about lootboxes, or roughly 57%, bought them.
Related Tags