Why Fallout 76 may never be the game it should be
Fallout 76's future depends a lot on its past and present performances, and that might damn it as a failed experiment.
Published
7 minute read time
Fallout 76's future may be as bleak as its NPC-less Appalachia wasteland.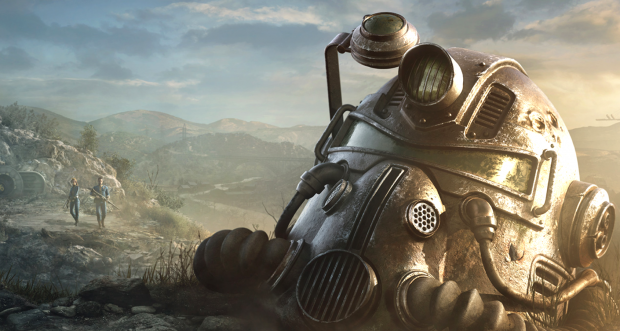 Fallout 76 is a brave experiment at its core, and it took lots of courage for Bethesda to release an online game with so many problems. There's lots and lots of risk involved here, much of which Bethesda has already suffered from: alienating core fans, terrible reviews, public disdain on social media and damning PR, and ultimately underlining the belief that the studio only releases broken, buggy games. All of these things and more could mean Fallout 76 doesn't grow very much from its failures and may not evolve into the experience it really should be.
Although Bethesda and its live service teams undoubtedly have a vision of what Fallout 76 can become, the game's continued development depends on many factors. Gaming is a business, after all, and these companies are in the biz to make money. Sales figures are hugely important to corporate execs at Bethesda's parent ZeniMax Media. All of the negative reviews, press, and player sentiment is likely damaging Fallout 76's potential sales (and current sales thanks to refunds), thus dramatically shrinking the gateway the point of sale represents for live games.
Remember Fallout 76 is a live service game. I've highlighted what this means for Fallout 76 in previous articles, and have been careful to explain that the game will continually evolve over time. But how dramatically it evolves, and how fast, depends on how well it performs.
Any live service game depends on all three major timelines: past, present, and future. Some of these overlap, too, especially when it comes to content. Devs must consistently live and operate in all three spaces to ensure a live game doesn't die out.
Examples would be: devs must always, always, always learn from their past mistakes and efficiently use previous feedback to move forward; the same rules apply for the present, and devs must consistently monitor the environments, events, content, and user habits to ensure proper engagement; and the future would include a steady planning of new content and updates that not only add to, but fix the existing game world.
It's a delicate balancing act that Bethesda may not be able to handle in the long run for more reasons than one. But we'll get to that later. First we should understand how live games work. All of the things I'll outline below are synergistic and feed into one another to make a live game's cyclic nature.
Read Also: Fallout 76 Impressions - An all round learning experience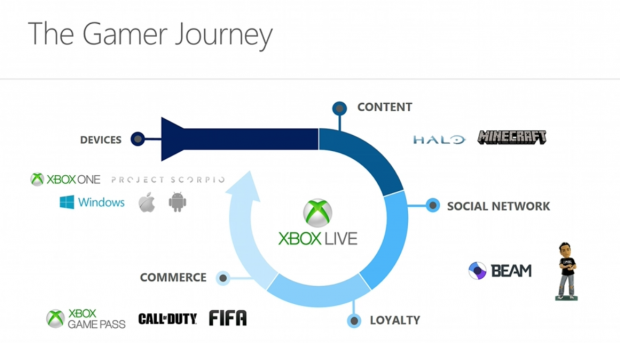 Microsoft's explanation of Xbox LIVE engagement; while it's describing a storefront, the core tenants remain apt.
Understanding Service Games
Here's how the business of service games work and how it effects Fallout 76:
Full game sales - These are both the point of entry to the live service game and a means of making guaranteed sales revenue. We see this in big games from EA, Ubisoft, Take-Two, etc. But once the game is bought, the real work begins. Fallout 76 may be failing in this regard due to the bad press, but we'll never know until figures are released.
Engagement - This is the most important part of any live game. How you engage your playerbase determines if your game lives or dies (or shambles along). Devs and live service teams must continually adapt to many different things, including shaping their worlds around player sentiments, balancing with tweaks and fixes, and rolling out new content that can be consumed. Right now Fallout 76's biggest problem is that players aren't engaged simply because the core experience isn't enjoyable. So Bethesda must adapt and change the core to make it more fun before engagement rolls in--then and only then will it see expanded play.
Monetization - Monetization is extremely important, but it's reliant upon engagement. You can't properly monetize unless you engage. This is the bread and butter for any big studio or games-maker these days: EA, Activision, Blizzard, Ubisoft, Take-Two, Square Enix, even Sony, Microsoft and Nintendo rely on monetizing engagement. But again, most gamers aren't going to spend money on optional cosmetic microtransactions if the core game isn't fun. If it's not fun, then they're not engaged and will quit and play something else, and once they do Fallout 76's monetization potential shrinks a little bit.
It's absolutely imperative that developers consistently hit and maintain all three of these major pillars to continue the cycle of live gaming. Think of them as spokes in a wheel: if one spoke fails, the wheel gets shaky and doesn't turn as fast. If two fail and break then the wheel can simply stop turning.
And all three of these--full game sales, engagement, and monetization--are all intimately connected in a way that's cyclic, mutualistic, but also linear. How and if each step progresses is reliant upon the step that precedes it.
Full game sales are the gateway, engagement is the core, and monetization is the main driving force that funds new content and then feeds back into full game sales. The more fun and engaging the content is, the more gamers will actually play (engagement) and possibly even pay for in-game items (monetization), and positive press and organic word of mouth will fuel more full game sales.
So the wheel turns, and turns, and turns.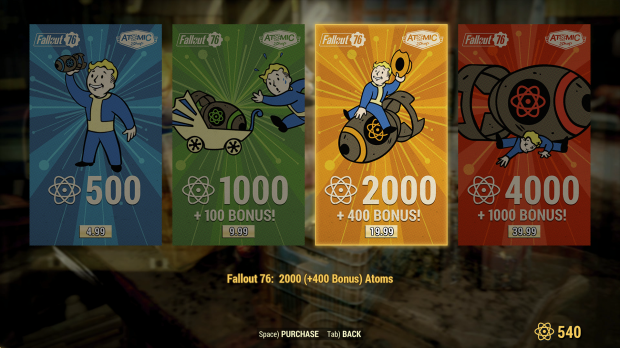 Fallout 76's prices for Atoms, the monetized currency that can be purchased with real money to unlock various cosmetic items.
A Business Decision Could Mute Fallout 76's Future
Monetization is where Fallout 76 could be hit the most. Any service game needs to make money via DLC, optional purchases, etc to ensure future content is funding and released. This is the business model publishers have chosen for their games.
Fallout 76 is monetized via optional cosmetic purchases in the game's Atom Shop, which uses a currency called Atoms to buy cosmetic-only items. Gamers can spend real money on Atoms or acquire their organically within the game itself.
The revenue generated from these purchases is used to sustain servers and pay the dev teams who fix, add, and ultimately shape the game's future (and of course put more cash into ZeniMax's pockets).
The possible failings of the previous steps (full game sales and engagement) will trickle down into monetization, and it's here where the game's growth could be stunted.
The corporate execs at ZeniMax are watching closely at the game's performance: key metrics like sales figures, engagement numbers, and monetization are all being monitored with avid care. Any disruption in this cycle could make Fallout 76 seem a lot more riskier than it already is, especially if Bethesda and its teams are unable to fix (and add to) the experience.
Here's a possible scenario:
If Fallout 76 can't hit full game sales properly then it may be able to make up for it with engagement. Making new content could re-engage existing owners (provided they haven't refunded anything) and pull them back in, as well as spark new players from consumers who bought the game to play the big new expansion.
But if Fallout 76 can't hit full game sales or engagement then monetization will be significantly hampered. Sure it's possible the existing community could just keep buying items, but this isn't entirely likely if the content isn't right.
So if Fallout 76 is failing on sales, engagement, and monetization, ZeniMax could simply make the decision to pull more dev resources away and re-allocate them to future projects like Starfield (which already has the most of Bethesda Game Studios' attention). ZeniMax wouldn't cancel or kill the game, per say, but it could tremendously narrow the scope of the game's future vision.
This would ultimately mean Fallout 76 wouldn't evolve into the gameplay experience it should be. Without resources, development funds, manpower, and skillsets, live service games either fall apart of turn into lukewarm puddles that don't make very much of a splash. The bugs and glitches may not get fixed, NPCs may never get added, quests may never be tweaked, and the multitude of quality-of-life improvements could wane.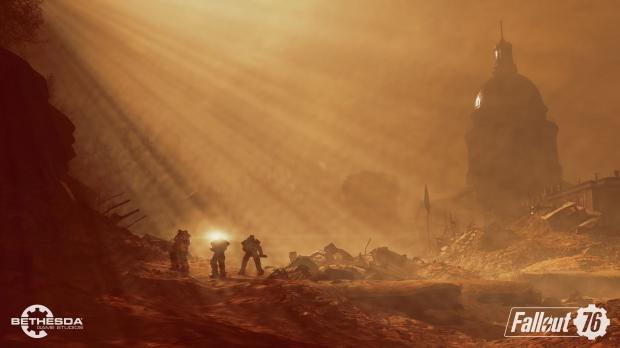 Wrap Up
My worry is that Bethesda can't handle living in all three spaces at once (past, present and future), especially if it can't also maintain all three pillars of live gaming (full game sales, engagement, monetization). I hope I'm wrong and the team can indeed handle it and we get to see this experiment flourish and morph into something unique and exciting.
This is just a purely hypothetical scenario. We have no idea how well (or badly) Fallout 76 is actually selling, and the success targets ZeniMax has mandated for the game. We also don't know how much cash has been gleaned from microtransactions, nor do we know the internal metrics in which these things are measured.
But one thing I do know: Fallout 76 absolutely has to consistently tick all of the right boxes to become the game it should be. Hopefully that'll happen...but from where I sit it the outcome doesn't look too good.
Related Tags