Analyst: Iterative consoles disrupt hardware sales trends
Hardware sales and console lifecycles aren't very predictable anymore.

Published Wed, Nov 21 2018 6:38 PM CST
|
Updated Tue, Nov 3 2020 11:50 AM CST
Thanks to iterative consoles like the PS4 Pro and Xbox One X, console hardware lifecycle trends are a lot harder to map out.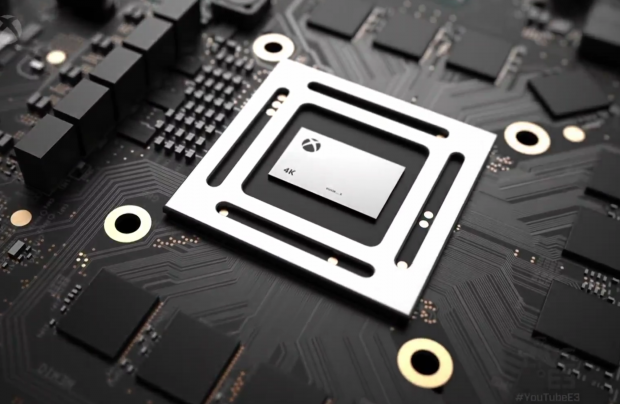 NPD analyst Mat Piscatella recently brought up a good point about iterative consoles: they're disrupting the historical tracking guidelines for sales and overall cycle longevity. Traditional console cycles typically last up to eight years and have a distinct sales curve (ie up at launch and down at retirement), but the PlayStation 4 Pro and Xbox One X have extended the current hardware lifecycle by turning it into an ecosystem-driven family of systems. The usual next-gen cycle has been broken and hardware-makers no longer seem keen on restarting from scratch and possibly invalidating whole libraries of games. So now Sony and Microsoft have disrupted tracking trends by effectively selling new hardware that plays old games.
Here's what Mr. Piscatella said: "Hardware cycles as we knew them are over. So, the decay curve for hardware sales used to look like a normalized curve. Very predictable changes from year to year. All you really needed was year 1 sales of a new console, and you could predict, using history, what the 5-7 year curve would look like, pretty closely."
"The first few years of the cycle did look normalized, but now? Basically, you have a normalized curve covering the first 4 years or so, and then it's like a kid took a crayon and just started drawing whatever lines they liked."
Iterative cycles also spark more hardware sales with each successive release, and push total console ecosystem numbers to new heights.
"Now, due to the iteratives (Pro and X) and bigger consumer response to promotion, we're seeing those normalized curves be no longer useful. Xbox One sales being up so dramatically in its 6th calendar year, for example, or PS4 setting new records."
This cycle may continue with the PlayStation 5 and new Xbox Scarlett systems.
Patents indicate that the PS5 will be backward compatible with older PS4 games, and publishers say the PS5 may not be that much different than the PS4.
Microsoft also has a strong propensity for backward compatibility support because of its total ecosystem focus. Xbox is now a service that bridges multiple hardware and this trend may continue beyond the Xbox One cycle.
Related Tags