I have been pretty much offline from work for the last two weeks over a death in the family, and haven't been able to function at 100%. So some of the news has passed me by, but there was one story I wanted to cover in more detail and that's the reports of GeForce RTX graphics cards DYING.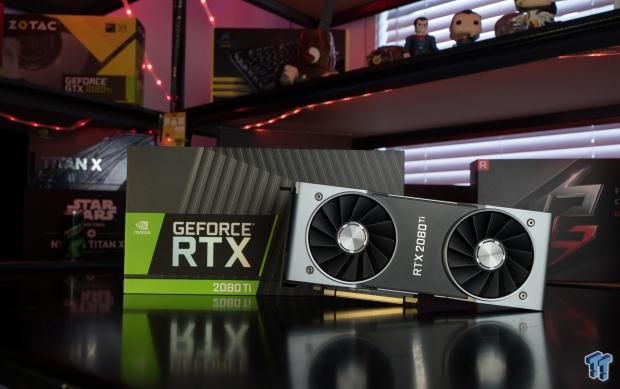 There have been posts on NVIDIA's own forum as well as Reddit, Facebook, Twitter, and various other places of GeForce RTX 2080 Ti graphics cards dying within a few weeks. Gamers have experienced crashes, black screens, BSODs, artifacts, you name it. Some of them are outright dying, and it seems to be the RTX 2080 Ti more so than the RTX 2080.
NVIDIA is reportedly handling RMAs for customers by sending them a new card, but then that card has failed and some have had to return the RMA'd card. There are doomsday posts saying it's an "architectural defect" but I think that is way too Alex Jones for me, next thing we'll hear is that NVIDIA's logo is green and we all know what Jones thinks about frogs.
It seems that most of the faulty GeForce RTX 2080 Ti graphics cards are NVIDIA's own Founders Edition models, but there are a few custom cards that have failed and died, too.
We'll keep you up to date on this story as it develops.