We're already starting to see early fruits of EA's new SEED experimental tech division.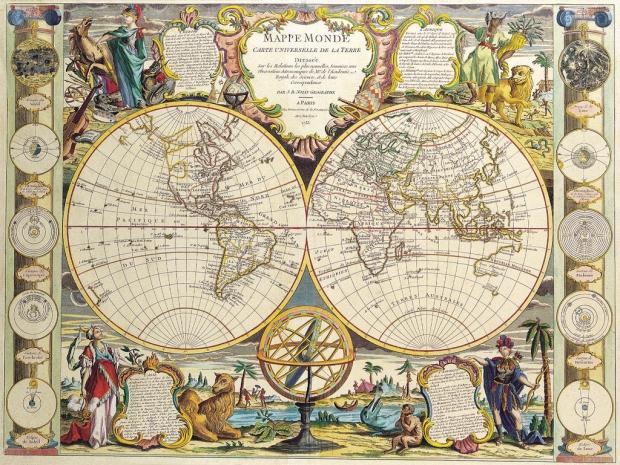 EA recently announced Project Atlas, a new platform that will arm developers with powerful next-gen tech to build games with. Essentially Project Atlas will be a foundation for multiple fledgling technologies like AI and cloud computing combined with the scalable and versatile Frostbite engine--all of which will help usher in a new era of games development. Project Atlas will be a kind of service (EA loves subscription services) that allows devs to iterate and innovate while building their projects.
Project Atlas is a massive endeavor that aims to cover all of the industry's latest tech advancements, from AI, cloud, AR/VR, and live service content to 5G and everything in between. At it's heart, though, is the cloud pipeline that will be the main conduit for the games-creating Frostbite engine, which will have capabilities that tie into current and next-gen tech. EA is essentially creating a framework to host, power, make, and curate live service games made by other developers.
The company talks in length about Project Atlas and it's potential, but the real driving point here is that EA is betting big on a cloud-enabled future. Streaming is a big part of this but not the only part; dedicated gaming experiences are still a core tenant but it's worth noting the strong emphasis on online-based content and live service implementation.
This is very Big Picture Thinking from EA and could be revolutionary if handled correctly. At the same time, though, I'm concerned that this stance will push EA even further into live service territory and pretty much cement it in microtransactions even more than it already is.
And, of course, other developers who use Project Atlas given its nature.
Here's a bit of what EA had to say on Project Atlas:
"We're busy integrating all of this new functionality, directly into a revolutionary new gaming platform that we're calling Project Atlas. Project Atlas is designed to seamlessly converge EA's Frostbite game engine and game services as well as artificial intelligence - giving rise to a new game development platform, optimized for a cloud-enabled world.

"This will be a fully integrated platform, capable of building the scalable, social, and large-scale experiences of the future. So, while in the past, features like cloud hosting, matchmaking, marketplace, data, AI, achievements, and social were separate from the development tools in the engine, the Project Atlas platform will be able to implement all of these services natively within a unified solution.

"This is the convergence we believe to be so exciting and so liberating. The cloud distribution of engine services will free the game engine from the processing constraints of any single computing device, bringing more possibilities for deep personalization. A world full of user generated content will be possible with the growing ubiquity of cloud computing.

"As these begin to take shape, what's actually happening is that they are blurring the line between engine and services. The two formerly distinct worlds of engine and services are merging, and what is emerging is the need for a next-generation unified platform."