Diablo III: Eternal Collection Amiibo support confirmed
Diablo III: Eternal Collection will have at least one Amiibo supported.

Published Wed, Oct 31 2018 3:00 AM CDT
|
Updated Tue, Nov 3 2020 11:50 AM CST
Now that the embargo for Diablo III hitting the Nintendo Switch has lifted, we can confirm that the Blizzard port will in fact have Amiibo support. Well, at least it will support one Amiibo.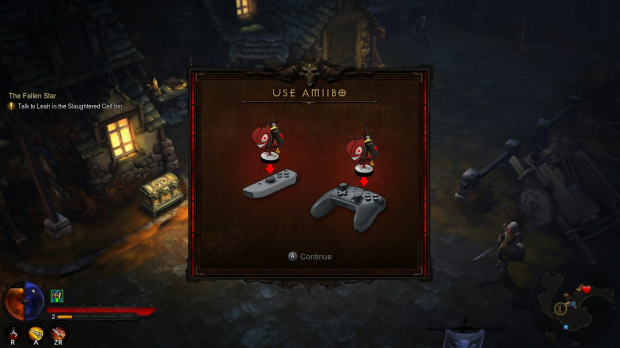 Yesterday, I reported on a Reddit user that happened to get their hands-on the Eternal Collection early. The Reddit user datamined their Nintendo Switch with the Eternal Collection installed and managed to come across some files that suggested that the Switch version of Diablo III would be arriving with Amiibo support. The datamine revealed that the game would supposedly be supporting three separate types of Amiibo, the "Default/Generic Amiibo", "Treasure Goblin Amiibo" and a "Demon Amiibo."
With reviews for the game now live, Destructoid can confirm that at least one Amiibo figure is supported within the game, the Treasure Goblin. This suggests that Blizzard will soon officially announce something regarding Amiibo's, it will most likely be on Friday as that is when the official launch of the game is. Stay tuned for more, when Blizzard announce something I will be sure to update you.
Related Tags