Nintendo drops Smash Ultimate trailer after recent 'leak'
Just after the most recent Super Smash Bros. Ultimate leak Nintendo has dropped a new trailer for Ultimate.

Published Thu, Oct 25 2018 2:00 AM CDT
|
Updated Tue, Nov 3 2020 11:50 AM CST
Possibly the biggest Super Smash Bros. Ultimate leak has just surfaced online, revealing what is to be believed the full games roster. Just hours after the leak was found online Nintendo drop a new Smash Ultimate trailer, coincidence?
I just finished writing up the new 'leak' breakdown regarding the recently released image that showcases what is be believed the completed roster for Ultimate. While completing that article I got notifications for Nintendo's Smash Ultimate trailer, we see nothing new throughout the trailer but could this be a distraction from Nintendo, or perhaps a tease?
Putting our speculation caps on now, perhaps Nintendo caught wind of the extremely popular 'leak' that has neither been confirmed nor disproven and decided to quickly drop their trailer to take eyes off the leak. If this was their strategy the comment section for the video has certainly ruined that for them, most people seem to be taking this trailer drop as a distraction from leak which has in turn caused many to think it further proves its legitimacy. Maybe it was complete coincidence and Nintendo planned to drop the trailer today no matter what, we will never know, but this roster 'leak' is gearing up to look quite real. Super Smash Bros. Ultimate is planned for release on December 7th exclusively for the Nintendo Switch.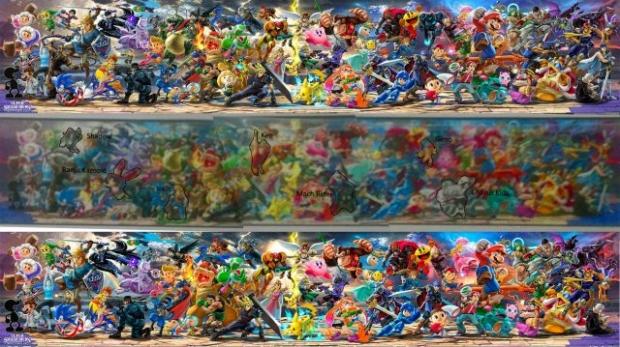 Related Tags