Capcom to release three big games every fiscal year
Capcom plans to launch three big games every fiscal year and will use online DLC and microtransactions to supplement earnings.

Published Mon, Oct 15 2018 3:36 PM CDT
|
Updated Tue, Nov 3 2020 11:50 AM CST
Capcom is diversifying its business model in an attempt to mitigate potential risks, but its focus on strong AAA games will only continue.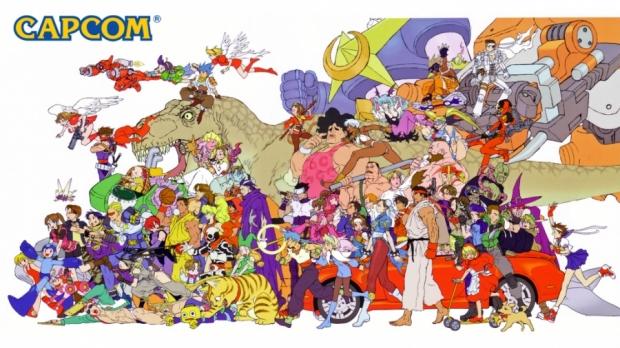 In its latest annual report, Capcom says that it will now tap its strong vault of franchises to release three major games every fiscal year. This won't be the end, however: Capcom is keen on extending the life of each new game with additive online content such as DLC, hinting these games will have live services of some sort. The plan is that new games continue generating revenue as they fall back into catalog releases (catalog titles are older games that released prior to the current fiscal year).
"Specifically, new titles will work as growth drivers as we (1) release approximately three major titles each year, (2) extend the sales life of these titles to 3-4 years with additional content and pricing strategies and (3) strengthen our presence overseas, which comprises approximately 85% of the total market," Capcom CEO and founder Kenzo Tsujimoto said in the report.
Capcom currently has 19 IPs that have all sold over 1 million units. Resident Evil, Monster Hunter, and Street Fighter take the top spots with sales of 83 million, 49 million, and 41 million respectively.
In the current fiscal year ending March 31, 2019, Capcom plans to release two major games including Devil May Cry 5 and the Resident Evil 2 Remake. Both games are expected to be major marquee titles that drive sales. Also remember that Capcom will continue digging into its classic vault of games for more remasters, re-releases, and even new IP generation.
Mr. Tsujimoto also highlighted how each game will evolve over time thanks to online connectivity. From the sound of things we could see more microtransactions in big games, similar to DMC5's confirmed in-game purchases. At the very least we'll see more post-release DLC for Capcom's three big releases each year, and I'm expecting the RE2 Remake to have a smorgasbord of extras.
Given Capcom's monumental success with Monster Hunter: World, which includes optional cosmetic-only microtransactions that helped drive up quarterly profits by over 600%, I'd be shocked if this trend didn't continue.
"To mitigate earnings volatility risks over the medium-to-long term, measures enabling sustainable growth must include (1) transforming the foundation of our Consumer business model from a traditional one-time sale "transactional model" to a continuous "recurring revenue model" and (2) creating a business portfolio and diversifying earnings risks by thoroughly leveraging Capcom's basic strategy, Single Content Multiple Usage.
"Historically, earnings in Capcom's core Consumer business fluctuated depending on whether or not we created hit titles. Although we achieved some success (controlled earnings volatility) through timing the releases of multiple hit titles in the past, it did not meet my objectives for stable growth.
"However, since 2013, game consoles have been equipped with robust online functionality, enabling us to develop growth strategies around digital elements."
Related Tags