Twin Peaks VR lets you step into the TV show
' I believe the Black Lodge is the source of what you've traditionally referred to here as the evil in the woods.'

Published Wed, Oct 3 2018 6:40 PM CDT
|
Updated Tue, Nov 3 2020 11:50 AM CST
Forget watching Twin Peaks (well not really, it's a great show and you should totally watch it): soon we'll be able to walk right into the strange universe thanks to VR.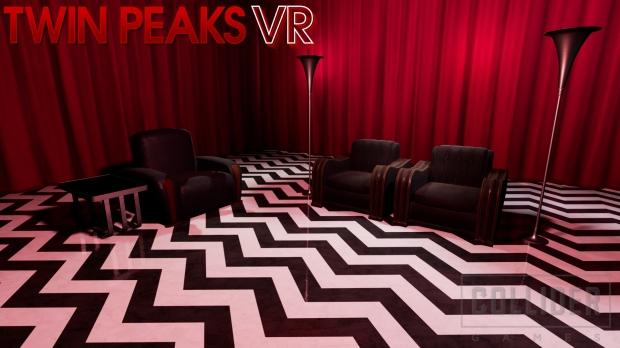 Twin Peaks VR is happening, and it'll let us wander the strange interdimensional conduits of the small Washington town. The game is an interactive experience where users play as a lost soul caught in the Black Lodge, using clues from Special Agent Dale Cooper along the way.
"Twin Peaks VR takes the surreal world created by David Lynch and lets players explore its depths. It includes iconic moments and settings from 2017's 18-part limited event series Twin Peaks: The Return, as well as the original landmark television series. Utilizing lines and sounds from the show itself, players will travel to Glastonbury Grove, only to end up in the puzzling Red Room. Fans of the series will follow in the footsteps of Special Agent Dale Cooper and try to make their way back into the life they left behind. Twin Peaks VR is being developed for HTC vive and Oculus Rift and will be available on Steam."
Twin Peaks VR is being developed by Collider Games, and the experience will be demoed at the Festival of Disruption on October 13-14 at the Ace Hotel in downtown Los Angeles.
Related Tags