Anthem reaches 'alpha' development phase, demo on Feb 1st
BioWare's Anthem has been announced to have reached the 'alpha' phase in its development process.

Published Wed, Sep 26 2018 2:00 AM CDT
|
Updated Tue, Nov 3 2020 11:50 AM CST
A recent announcement from Anthem's BioWare has confirmed that the title has successfully reached the 'alpha' phase in its development process, the team has now entirely moved onto bug fixing and testing.
According to a recent blog post by Casey Hudson, BioWare's General Manager, Anthem has successfully reached the massive milestone of the 'alpha' phase. The blog post reads as follows: "Last week, the Anthem team passed its Alpha milestone - meaning that every part of the game is in, and functioning." This is great news for the development team, but now that the game has reached Alpha the bug fixing will now be underway.
The blog post continues and Hudson explains that now that the team has put all the important pieces into the game "we can move almost entirely to bug-fixing, testing, and tuning - which will be an incredible amount of work on a game this big." At the moment the demo for Anthem has been scheduled for release on February 1st, it will only be available to those players who decided to pre-order the game, or to EA Access members. The full release for Anthem is planned for February 22nd on the PS4, Xbox One and PC. For further information visit the official Anthem website here.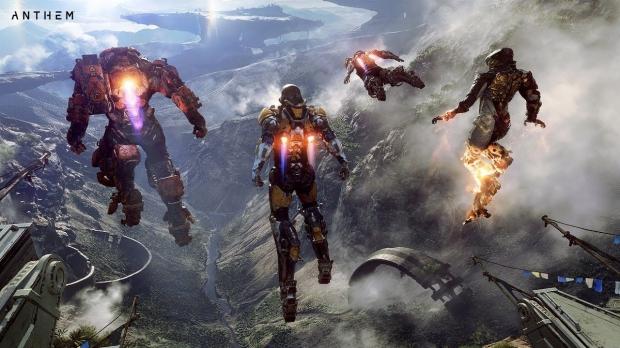 Related Tags