124 Switch games require paid subscription to play online
Tons of Nintendo Switch games' multiplayer components are paygated behind Switch Online.

Published Fri, Sep 21 2018 8:27 PM CDT
|
Updated Tue, Nov 3 2020 11:50 AM CST
Big games like Fortnite won't require Nintendo's $20 a year Switch Online subscription to play online, but a huge smattering of other games will.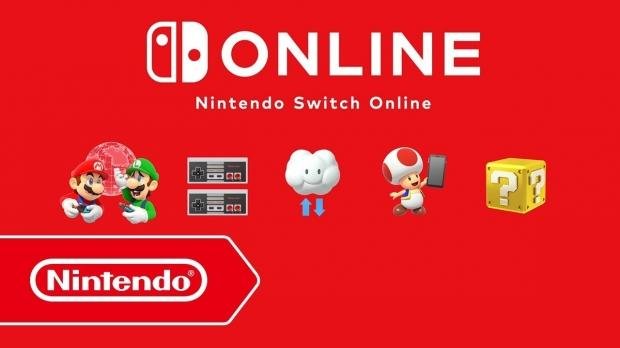 While I was carousing the new Switch Online hub on my Switch, I noticed something interesting: a section that specifically lists all games that require the service to play online with friends. Right now the list clocks in at 124 games, and includes a number of high-profile titles like Splatoon 2, Dark Souls: Remastered, Mario Kart 8 Deluxe, Rocket League, Monster Hunter Generations: Ultimate, NBA 2K19 and even Doom. Some of these games aren't even out yet (like Super Mario Party or Diablo III), but we should expect this number to grow alongside the console's expanding library. You can see an eShop list here.
Similar to how PS Plus and Xbox LIVE is handled, most Nintendo Switch games with a live component will likely require a Switch Online subscription in order to play online. But unlike its competitors, Switch Online is dramatically cheaper at $4 a month, $10 for 6 months, or $20 for a full year. You can get a free 7-day trial right now, but you have to register a credit card--be sure to turn of automatic renewal should you not like the service.
Switch Online is currently live on the Nintendo Switch, and includes access to 20 NES games. Right now the games are just straight up ports from the NES Classic Edition and come with save states, various visual modes, and other features. Just don't expect to have a lot of fun playing games like Ghosts and Goblins on the go.
Read more: Switch Online NES: save states, visual modes and more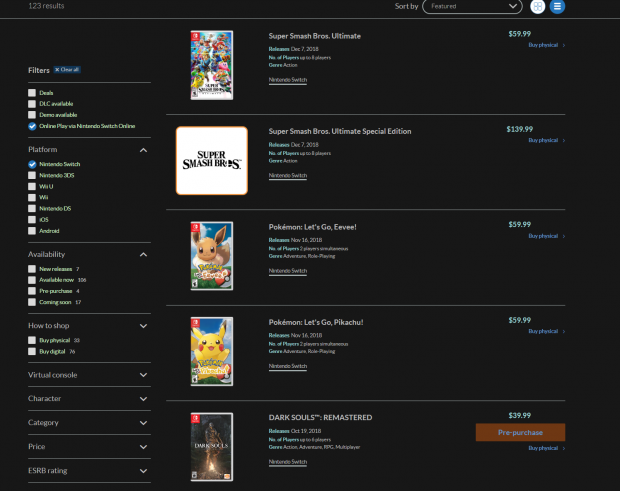 Check below for more info on Nintendo Switch Online:
Pricing
(single account holder plans)
1 Month - $3.99

3 Months - $7.99

12 Months - $19.99
Family membership, 12 Months - $34.99
"A Nintendo Account holder may invite up to seven others to join a family group; all members of the group will have access to Nintendo Switch Online."
The following NES games will be available for free as part of the Switch Online service, and more are expected to arrive later.
Soccer

Tennis

Donkey Kong

Mario Bros.

Super Mario Bros.

Balloon Fight

Ice Climber

Dr. Mario

The Legend of Zelda

Super Mario Bros. 3

Double Dragon

River City Ransom

Ghosts'n Goblins

Tecmo Bowl

Gradius

Pro Wrestling

Excitebike

Yoshi

Ice Hockey

Baseball
Related Tags