EA must approve a Kingdoms of Amalur: Reckoning remaster
EA still owns publishing rights to Kingdoms of Amalur: Reckoning, so a remaster might be off the table.

Published Wed, Sep 12 2018 11:35 AM CDT
|
Updated Tue, Nov 3 2020 11:50 AM CST
THQ Nordic might own the Kingdoms of Amalur IP now, but EA still holds the missing half for a Reckoning remaster.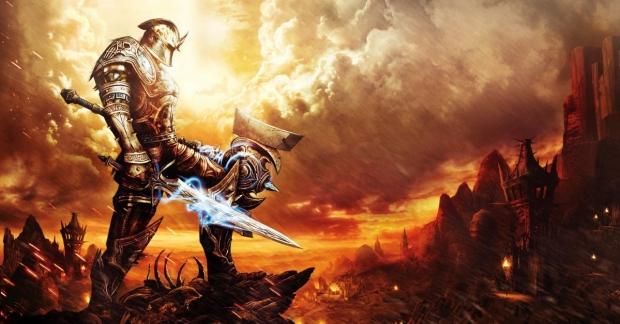 As EA still owns the publishing rights to Kingdoms of Amalur: Reckoning, THQ Nordic must get a greenlight from the company in order to roll out a re-release or remaster of the 2012 fantasy game. Based on a press release we received earlier, THQ seems keen on opening up talks with EA about this very prospect, but exact details remain scarce and discussions could fall apart.
A THQ Nordic rep confirmed the news to Eurogamer: "EA still has the publishing rights to Reckoning. About any other details about the relationship between EA and 38 Studios we can't comment."
Publishing deals like this aren't uncommon. Independent developers like, say, PlatinumGames or Remedy Entertainment sign contract deals with big publishers to fund their projects and get them distributed worldwide. These deals vary dramatically on a per-game basis, but publishers usually retain exclusive publishing rights for X amount of years.
For example: the deal Remedy signed with 505 Games gives the publisher 20 years publishing exclusivity for Remedy's new game Control. Also remember Microsoft still owns publishing rights for Alan Wake, making a sequel to the series quite difficult without a greenlight from Team Green.
Until we know what kind of deal 38 Studios signed with EA back when Reckoning was in development, we won't know if a remaster is even possible in the next few years or so.
This deal won't stop THQ Nordic from making new games in the Amalur series though.
Related Tags