Kingdoms of Amalur IP bought by THQ Nordic, new games likely
Kingdoms of Amalur: The Reckoning could get a sequel after all.

Published Thu, Sep 6 2018 4:19 PM CDT
|
Updated Tue, Nov 3 2020 11:50 AM CST
THQ Nordic has acquired the rights to the Kingdoms of Amalur "and other assets" from 38 Studios, the company today announced.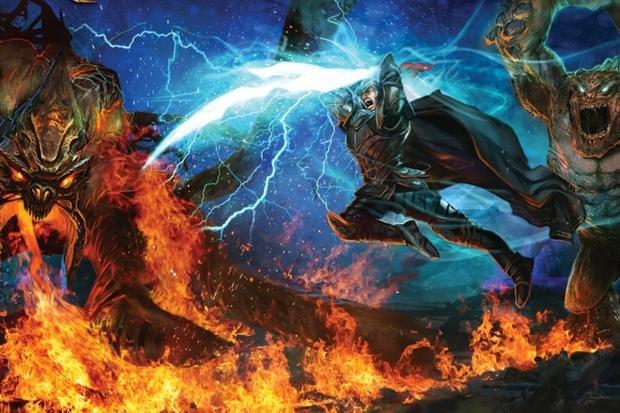 After a long string of IP buyouts, THQ Nordic adds a name to its roster that should give hope to fantasy gamers: Kingdoms of Amalur. As the first game in the series, 2012's Kingdoms of Amalur: Reckoning had innovative RPG mechanics and deep lore penned by author R.A. Salvatore and currently enjoys cult status. But ultimately the game failed to meet sales and Reckoning ended up being the first and last in the series as 38 Studios filed for bankruptcy and shut down the same year. A sequel was planned before 38 Studios closed its doors, and would've happened if a $35 million publisher deal hadn't fallen through.
Now that THQ Nordic owns the rights we could see the sequel release in some form. The publisher could even resurrect project Coprenicus, the scrapped MMORPG based in the Amalur universe, which THQ also acquired.
THQ Nordic currently has 51 projects in development, 34 of which are unannounced. With any luck Kingdoms of Amalur could make 35 or even 36.
Check the brief press release in full below:
"THQ Nordic today announced that the acquisition of the intellectual property "Kingdoms of Amalur" has been finalized with 38 Studios LLC, based in Providence, RI, US. The deal also covered the acquisition of the "Amalur" - based on the abandoned MMORPG project "Copernicus".

"The acquisition itself is being handled by THQ Nordic AB, based in Karlstad, Sweden, and daily operations (sales and distribution, evaluation of sequels & new content etc.) will be done via THQ Nordic GmbH in Vienna, Austria."
Related Tags